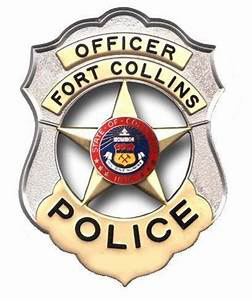 Since early September, several Fort Collins and Larimer County parks and natural areas have experienced vehicle break-ins.
Approximately 30 break-ins have occurred in park and natural area parking lots. Fort Collins Police and the Larimer County Sheriff's Office are encouraging people to avoid leaving valuables in unattended vehicles. The suspect/s are using forced entry to access the interior compartments of vehicles, often breaking windows or door locks. The most commonly stolen items include purses, wallets, and bags. Some stolen items were left in plain sight, while others were hidden or not highly visible.
In many cases, the suspect/s used stolen financial devices (credit cards, debit cards, checks) very quickly after the theft. Police encourage any victims to report thefts to their bank and to law enforcement immediately. Investigators may be able to retrieve store surveillance video where stolen financial devices are used, but only if thefts are reported quickly.
Police encourage anyone who notices suspicious activity in parks or natural areas to immediately contact law enforcement so officers can respond to the area quickly. Victims are also highly encouraged to report vehicle break-ins to law enforcement immediately, even if nothing appears to be stolen.
The pictured suspects are associated with several of the recent vehicle break-ins and were responsible for fraudulent charges to victims' credit cards. These suspects have been committing these crimes in pairs or small groups. It's unknown if all the pictured individuals are working together or if several groups are operating independently.
Anyone who recognizes these suspects or has information about these break-ins should contact Fort Collins Police Property Crimes Unit at 970-416-2275 or Larimer County Sheriff's Office at 970-416-1985. People may also contact Crime Stoppers of Larimer County at 970-221-6868 or www.stopcriminals.org. Tipsters may remain anonymous.
Did you like what you just read?
Show your support for Local Journalism by helping us do more of it. It's a kind and simple gesture that will help us continue to bring stories like this to you.
Click to Donate