Support Northern Colorado Journalism
Show your support for North Forty News by helping us produce more content. It's a kind and simple gesture that will help us continue to bring more content to you.
Click to Donate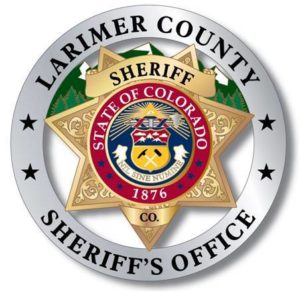 David Moore, Public Information Officer
On February 25, 2018, at approximately 6:34 p.m., a Larimer County Sheriff's Office deputy attempted to stop a 1996 Chevrolet sedan for traffic violations at NE Frontage Road and East Mulberry Street in Fort Collins / unincorporated Larimer County. The driver of the sedan failed to stop, ran multiple stop signs on side streets, and eventually headed southbound on Interstate 25 reaching speeds of 95 mph.
At approximately 6:46 p.m., deputies discontinued the pursuit when the suspect vehicle exited Interstate 25 at East Eisenhower Boulevard in Loveland where traffic was more congested. About 10 minutes later, Loveland Police spotted the suspect vehicle headed eastbound on E. Eisenhower Boulevard approaching Interstate 25. The suspect vehicle was now displaying a different license plate that had been reported stolen.
LCSO deputies attempted to stop the vehicle again and it continued to flee eastbound on Highway 34 into Weld County and then back westbound after making a U-turn. Spike strips were successfully deployed by CSP troopers, LCSO deputies, and Loveland Police as the vehicle continued to flee westbound. The suspect vehicle attempted to turn northbound onto Centerra Parkway, but could not make the turn with flat tires, struck the curb, and crashed in the median.
The driver was taken into custody without incident. He was identified as Anthony Chavez (10/10/1989) of Brighton. An adult female passenger of the vehicle was detained and later released. Chavez was transported to the Larimer County Jail and booked on allegations of Vehicular Eluding (Class 5 Felony), Theft of Motor Vehicle Parts (Class 1 Misdemeanor), and multiple traffic offenses. Deputies also located stolen construction equipment in the suspect vehicle. The investigation into the recovered stolen property in ongoing.
A booking photo of Chavez was not available at the time of this release.
No further information will be released at this time.
The charges are merely an accusation and the defendant is presumed innocent until, and unless, proven