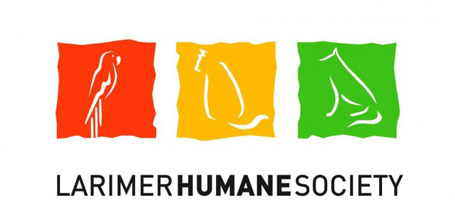 Larimer Humane Society's dream of a better shelter for homeless pets has been more than a decade in the making. Their new shelter located at 3501 E 71st Street in Loveland officially opened on Tuesday, September 5, 2017. On Saturday, November 4th between 10 a.m. – 2 p.m. Larimer Humane Society is welcoming to the community into their new state-of-the-art shelter for a public open house.
Larimer Humane Society's new facility is three times the size of their old shelter and administrative offices combined and has increased their capacity by up to 80%. When it came to the design of their new shelter, the health and happiness of the animals was Larimer Humane Society's number one priority. In partnership with Animal Arts, a Colorado-based architecture firm that specializes in facilities for animals, each feature in their new facility is meant to reduce stress and provide enrichment to animals in their care while preventing the spread of disease and improving efficiency.
"We are incredibly proud of our new shelter," said Judy Calhoun, Larimer Humane Society Executive Director. "We believe our new shelter reflects our community's values of responsible pet ownership and compassion for animals."
In addition to improving spaces for animals, their new facility is also a welcoming place for people. Their new intake lobby that opens at 8:00 a.m. will improve customer service and make resources and services more accessible to community members.
"Our dream of a better shelter for homeless pets was made possible by the support of our amazing community," said Calhoun. "We are excited to welcome the community into our new shelter and show them how our new facility is helping to make Northern Colorado a great place for animals and the people who love them."
Larimer Humane Society will be hosting a public open house with guided tours of the new facility on Saturday, November 4, 2017 from 10:00 a.m. to 2:00 p.m. Tours will run approximately every 15 minutes. Community members are encouraged to drop-in and enjoy local foods trucks, hourly drawings, a live DJ from K99 Country, meet our staff, check out the community dog park, and view the facility during their open house.
About Larimer Humane Society: Larimer Humane Society is an independent, non-profit animal welfare organization whose mission is to further the compassionate, safe, and responsible relationship between animals and people. As the largest animal shelter in Northern Colorado, Larimer Humane Society is proud to accept all animal in need regardless of age, breed, medical status or temperament.
Did you like what you just read?
Show your support for Local Journalism by helping us do more of it. It's a kind and simple gesture that will help us continue to bring stories like this to you.
Click to Donate