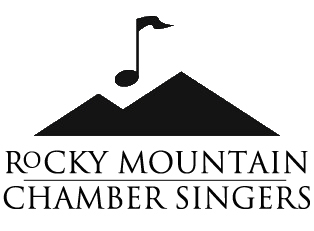 December 2, 3 p.m., Loveland
December 9, 3 p.m., Fort Collins
Join RMCS in a brilliant luminescence of song! Angels, bells, wise men, noels, and Mr. Grinch will be highlighted in the music of Byrd, Philips, Victoria, Warlock, Poulenc, Arvo Pärt, and Pentatonix. Hear the light of song shining in works by Ticheli, Culloton, and Runestad. A Cuban folksong, a Moses Hogan spiritual, and an Appalachian Gospel hymn also contribute to the glowing celebration.
The concert will be performed twice: 3 p.m. Sunday, December 2, 2018, at King of Glory Lutheran Church, 2919 Wilson Avenue, Loveland, and 3 p.m. Sunday, December 9, 2018, at First Presbyterian Church, 531 S. College Ave., Fort Collins.
Tickets are available at the door: $18 adult/$5 student.
Formed in 1988 by director Ann Bunyan, the Rocky Mountain Chamber Singers has performed concerts up and down the Colorado Front Range, plus tours in Minnesota and Nebraska and a special engagement at the Kennedy Performing Arts Center in Washington, D.C. The ensemble is lauded for superb blend, rich musicality and clear diction. Members are selected by audition and reside across the northern Front Range region.
Director Ann Bunyan has a B.M. in piano from the State University of New York (SUNY) at Potsdam, an M.M. in choral conducting from Southern Methodist University, and matriculated in doctoral studies in choral conducting at the University of Texas at Austin. She is known for her varied concert selections ranging from the Renaissance to the modern, including light jazz and pop styles.
Contact Ann Bunyan: 970-667-1764, info@rockymountainchambersingers.org, www.rockymountainchambersingers.org
Did you like what you just read?
Show your support for Local Journalism by helping us do more of it. It's a kind and simple gesture that will help us continue to bring stories like this to you.
Click to Donate