Support Northern Colorado Journalism
Show your support for North Forty News by helping us produce more content. It's a kind and simple gesture that will help us continue to bring more content to you.
Click to Donate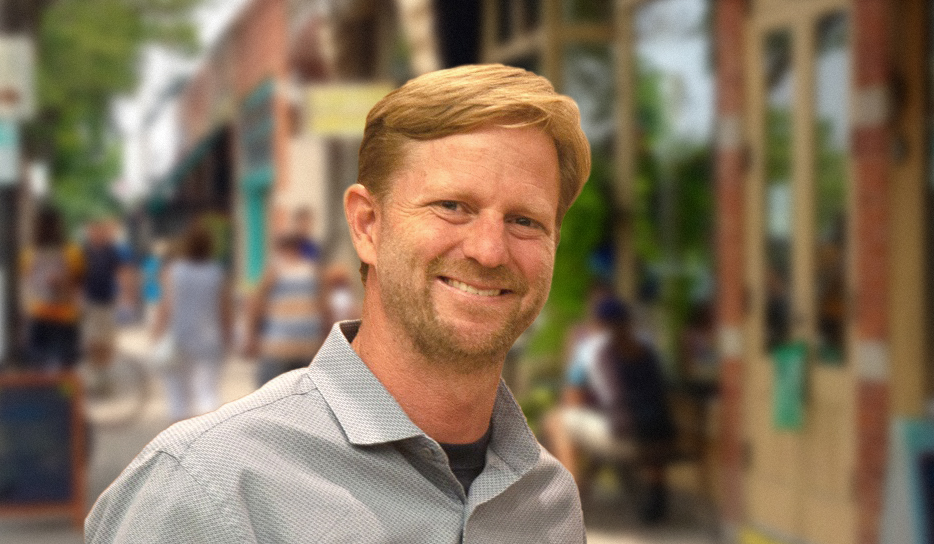 A few of our readers have already asked why I didn't publish a publisher's letter last week. The simple answer is I needed a break.
I HAD WRITER'S BLOCK when I sat down to write the letter for the last edition.
It's most likely because I have so much going on. I couldn't wrap my head around which topic to focus on.
This week I decided to write on the topic of focus.
Since I took ownership, you've noticed significant changes if you've been following North Forty News over the past six years.
I have focused on content, distribution, sales, operations, staff, and company infrastructure. North Forty News purchased a failing Entertainment Magazine and rolled its operations and content into our newspaper. We moved from a small monthly to a weekly focus on the entire Northern Colorado Region. There are too many other things to list.
In the middle of that, my life took a new direction. I was moving through a divorce.
My sons and I needed to focus on the basics of life. We decided to shift to an off-grid lifestyle on my property in Bellvue. We lived for nine months in an RV on the side of a mountain while I produced this newspaper with my team on solar power and satellite internet.
That led to the reality of a harsh winter. We moved to a place where a reader of North Forty News offered us four walls in a rural Livermore setting. They needed someone to care for their historic property during their life transitions. This family later became like my own family.
Then, earlier this year, I announced the operation of a non-profit farm, hoping to diversify North Forty News' revenue. The past several months have been yet another personally transformative experience, allowing my family and me to experience how hard life can be for farmers. And I've had the opportunity to meet many of our readers who have come by for a visit!
Last week, while facing writer's block, I had yet another experience at the farm. I got a text message that raccoons had gotten into the chicken coop. They took 9 of my 12 chickens. It was a mess. The chickens I had raised through the winter with my sons were gone. Let's say I chose to eat vegan for a few days.
When I told my sons the lousy news, I expected a funeral. But, to my surprise, they were ready to keep trying! They didn't need closure. So, one day later, I had 15 chicks in the coop. We started again.
If I have learned anything over the past six years, I never give up. I have learned to face the problem, come up with solutions, and give it my best shot. That mindset is what has kept North Forty News going. It is also why I take credit for giving my sons and me such an exciting and adventurous life.
Focus.
If I had focused on only one thing in everything I wrote about, none of the others would have happened. I can't imagine my life today without North Forty News, HOPE Farm, or the experiences over the past handful of years.
Now, a new chapter. I have accepted a lucrative middle-management position at a Fortune 200 company. When I was interviewing for that position, the hiring manager asked me, "How do you think you will do all this stuff?" My answer is, "A true leader can do anything, as long as that leader surrounds themselves with a strong team of people who can help."
A good manager leads with focus.
North Forty News and HOPE Farm and Garden will continue as this chapter begins. My family, team, and I will focus on one task at a time while we make a difference with the words on these pages while feeding others. Our lives will undergo another positive transformation.
I can't wait to write (and share) about all the great things that will happen!
So, I ask our readers to focus.
Help North Forty News help, Northern Colorado. Support North Forty News and HOPE Farm & Garden. Subscribe, volunteer, and spread the word about what we are doing. Most importantly, get involved!
If you have a few bucks to purchase some food or products or to donate — that's great! But making a difference doesn't always require money. You can always pick up a shovel.
So, if you have ideas — email us at info@northfortynews.com.
---
Your support helps us provide coverage of Northern Colorado communities.
Support North Forty News in the following ways: