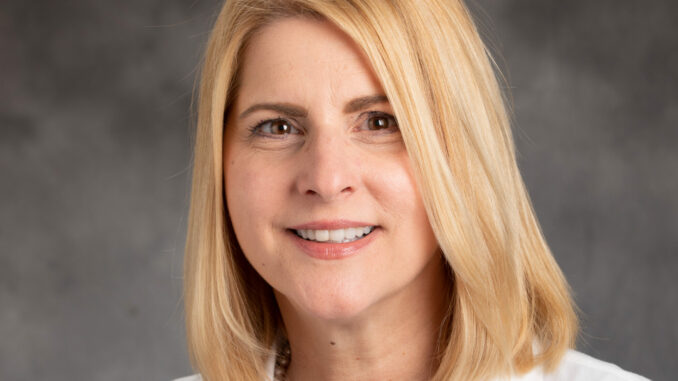 Greeley OB/GYN specializes in Acessa procedure to elevate standard of care for  local women 
Support Northern Colorado Journalism
Show your support for North Forty News by helping us produce more content. It's a kind and simple gesture that will help us continue to bring more content to you.
BONUS - Donors get a link in their receipt to sign up for our once-per-week instant text messaging alert. Get your e-copy of North Forty News the moment it is released!
Click to Donate
Colleen Foos, MD of obstetrics and gynecology at Banner Health, is the first provider in northern Colorado to offer a new, effective, and minimally invasive procedure for the treatment of uterine fibroids. Dr. Foos completed her first case using the Acessa® procedure, an outpatient fibroid therapy, in  January 2023 at Banner North Colorado Medical Center (NCMC) in Greeley and is currently welcoming new patients interested in treatment without the need to travel to Denver.  
"Uterine fibroids are exceedingly common," Dr. Foos said. "Seventy to 80% of women will have them in their life."  Fibroids can cause changes in menstruation, pelvic pain, pressure, an enlarged uterus and abdomen,  miscarriages, and infertility. They may also present no symptoms at all.  
According to Dr. Foos, the Acessa procedure offers a clinically proven solution as an alternative to a  hysterectomy, myomectomy, or medication. It has been proven in highly symptomatic patients and is capable of treating nearly all types of fibroids while keeping a healthy uterus. Performed via laparoscopic radiofrequency ablation, this approach allows the patient to have a quicker recovery and less scarring.  
"There are three very small incisions, and the patient is back to work in a week," Dr. Foos said. "There is also  much less blood loss."  
The Acessa procedure destroys fibroids by applying energy through a small needle array. The treated tissue softens over time, allowing symptoms to resolve while surrounding normal tissue is not affected. In clinical studies, the Acessa procedure resulted in an average shrinkage of 45.1% in fibroid size post-procedure and a  94% patient satisfaction rate.* 
For more information, patients can call the Banner Health Clinic in Greeley, specializing in obstetrics and gynecology, at (970) 810-6353.  
About Banner North Colorado Medical Center 
Banner North Colorado Medical Center is a fully accredited, private, nonprofit facility licensed in Greeley,  Colorado, owned by Banner Health, a nonprofit healthcare system with 33 hospitals in six states. It serves as a  
regional medical center offering a comprehensive scope of community-based and specialty health care services for an area including southern Wyoming, western Nebraska, western Kansas, and northeastern Colorado. It offers  Emergency care, cancer care, heart care, orthopedics, inpatient and outpatient surgery, obstetrics, pediatrics,  rehabilitation, intensive care, lab and medical imaging, and medical air transport. For more information, visit  bannerhealth.com/ncmc.