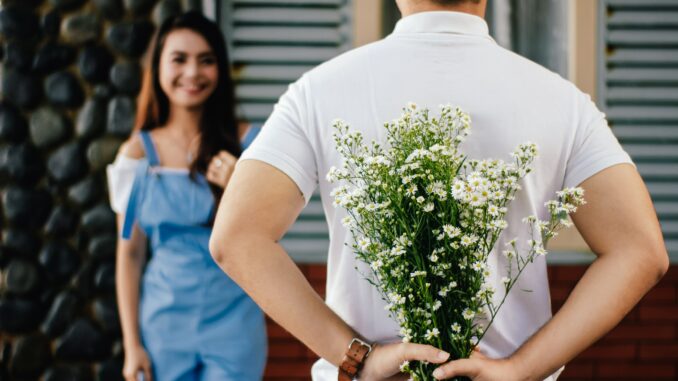 Support Northern Colorado Journalism
Show your support for North Forty News by helping us produce more content. It's a kind and simple gesture that will help us continue to bring more content to you.
Click to Donate
Suzanne Carter | The Harmony Relationship Center
Recently, a young woman was referred to me for counseling. She called me on the phone and told me about this dilemma: She wanted to know what I thought about asking her boyfriend of 6 months whether he wants to keep the relationship casual and become more serious.
There is a major challenge in the premise of her question. The Challenge is that the premise implies that the man gets to decide.
The truth is:
Past: Women did not have a voice
Recent past: Women found their voice and said " F- U"
Today: Women have their voice, and it is now time to say:
"let's work together."
I have been on an inner journey to finding and using my voice my whole life.  My mother got a divorce in 1956 when I was a year old. She joined the army so she could go to college. She had her own business at the age of 24. I say all this because I have been immersed in equality my whole life. My mother was ahead of her time. It is no wonder that I was motivated to put myself through 8 years of college by waiting tables.
It is important to know that the sexual harassment scandals and challenges are MORE THAN JUST ABOUT SEX!
 The problem is about equality or lack thereof. Typically, 
These challenges reflect erroneous attitudes and beliefs that both men and women carry that men are better than women.  Certainly, the problem can be experienced in reverse but in most cases, and in most places, Men are seen as the higher species.
The ANSWER TO this, and EVERY PROBLEM, is SO RIDICULOUSLY SIMPLE.
The answer to all challenges: Accept that we are all equal, not better than or less than but equal.
Thus, the man and the woman are invited into a place of equal voice.
And if this is true, then the answer would be for the woman to make statements based on her own inner truth. She may say to him, "I am thinking our relationship is moving to a higher level than just casual. I would love to discuss this; would you be willing to?".
If he then says, "Well, let's see where it is going", she could respond by saying, "That works for me, for now however, I am also going to be going out with others." OR, she may say, "That does not work for me." But again, the woman gets to express her views too.
One of the wisest relationship coaches I ever learned from told me this: 
"MAKE STATEMENTS FAR MORE THAN ASKING QUESTIONS. "
And one more bit of wisdom that took me years to be able to do is to say YES when I want to say YES and No when I want to say No. These two bits of wisdom have changed my life. 
 A prescription I give to couples is this:
First, seek your own inner truth, your inner voice, whatever you want to call this, and then be willing to heal what stands in the way of expressing your truth and fulfilling your purpose. 
Second, gather with others who have done this and support one another in helping heal our world by living our purpose.
When two people do this, they add clarity, consciousness, and love to our world. When they do this, they can heal their lives and live their dreams.
www.TheHarmonyRelationshipCenter.com