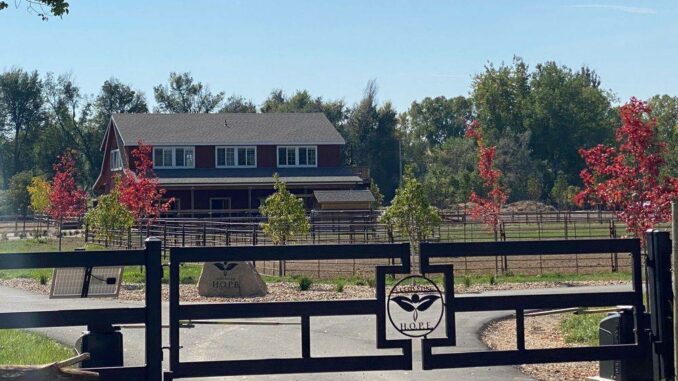 Support Northern Colorado Journalism
Show your support for North Forty News by helping us produce more content. It's a kind and simple gesture that will help us continue to bring more content to you.
Click to Donate
by Blaine Howerton
I embarked on another journey in March. I took over HOPE Farm & Community Garden operations at 1601 North Shields.
For years, I have been trying to figure out how to diversify the revenue of North Forty News, adding revenue to the more traditional forms of publication. Through the years, I have met other Publishers around the country willing to share their ideas. And there were many creative ones!
While I looked for this new potential model, I wanted to make a difference. And I wanted it to be LOCAL. That's when I ran into HOPE Farm & Community Garden.
They have been working with the community for several years to grow and distribute local food. This year, life circumstances led them to search for someone to operate the farm. I was there at just the right time.
I am proud to say that after a month of operating the farm, we are on our way to building a strong partnership between both North Forty News and HOPE Farm & Community Garden.
If you're a supporter, advertiser, or subscriber of North Forty News, I invite you to check it out.
All of us eat. But what we choose to eat is where HOPE comes in. HOPE stands for Holistic Opportunities for Personal Enrichment.
Ordering, participating, and supporting HOPE Farm & Community Garden also helps North Forty News, and we use organic practices to grow the healthiest and most nutritious food possible.
When the growing season is over, we will distribute what we don't sell to those in need in Northern Colorado!
Check out our online store at northfortynews.com/market.
BONUS: North Forty News Driveway Delivery subscribers get FREE delivery of any store item to their homes.