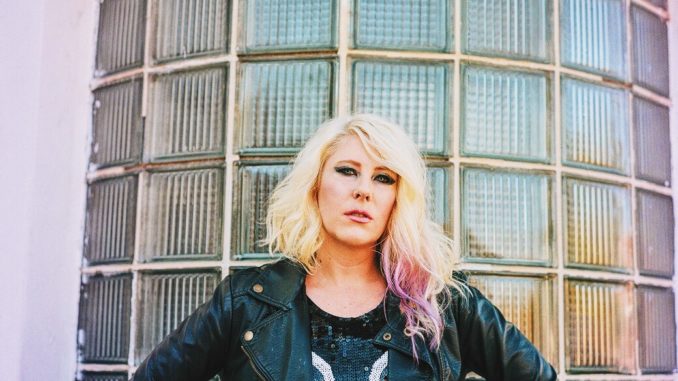 by Anthony Cross
Support Northern Colorado Journalism
Show your support for North Forty News by helping us produce more content. It's a kind and simple gesture that will help us continue to bring more content to you.
BONUS - Donors get a link in their receipt to sign up for our once-per-week instant text messaging alert. Get your e-copy of North Forty News the moment it is released!
Click to Donate
As the summer months come to an end, I notice that my musical interests change. I look toward  ethereal and organic sounding music, befitting of the ambiance and environment of the fall months. Music that is high in energy seems to contradict the season of fall itself. Namely that the party that is "Summertime," is coming to an end, and it's around this time of said party, when you collect the friends who have passed out in the bathroom after drinking for 12 weeks straight. As this proverbial party is ending, and you are headed for the door,  another band starts to play. It sounds different than the dance music and faux funk you have been bombarded with over the last four months. It is old and somehow new, there is depth and also catchy hooks. This band revitalizes the party, and carries the energy beyond what was expected for the night. The artist I am referring to is Shaley Scott. I had the chance to grab lunch with Shaley to talk about her rise to notoriety, breaking stereotypes in pop music, and her formative years of crusty dishes and dollar fries in Los Angeles.
Shaley Scott herself has had a long lasting relationship with creating music. At age seven, a young Shaley started to create songs from old sheet music and lyrics at the family piano, eventually creating some of her first original songs. When Shaley first arrived on stage as an artist, she was hungry to perform and perfect her music. Fort Collins, however, did not have a sophisticated, developed music scene. Craving a larger audience, she moved to L.A. to get a jump on an artistic career. "I was surviving on a small taco for breakfast and a small order of fries for dinner, waiting tables for money and living in a small apartment with a lousy roommate. I lived in my car temporarily after moving out abruptly and didn't tell my family about the reality of how it was in L.A." Ahh, yes, that old L.A. charm: smelly studio apartments, cigarettes, and the scent of booze and puke in the streets; truly part of any great artist.
As the L.A. adventure came to a close, Shaley reflected on where her roots were and always have been. She eventually found her way back to Fort Collins, a town with a now emerging music scene, cheap cost of living, family, and a place she has always called home. "Even though this is a small town, it still takes time to make it, it's an investment. It's certainly not easier to make it here than in L.A." In the age of the Internet and streaming music, we have fooled ourselves into thinking that you can become famous anywhere. The fact is that becoming a successful musician takes time. Regardless of where you are, any artist has to develop their skills and be able to apply them when the opportunity arises. Shaley Scott is at the center of that opportunity, leading the charge of pop music in one of America's trendiest developing music markets. She is a solo performer and the lead of The Shaley Scott Band.
One aspect of Shaley Scott's persona that sets her apart from the rest of her genre, is her commitment to one simple suggestion when it comes to the pop music of tomorrow. "I want to break down the dichotomy within the genre. I want deep lyrics with catchy hooks." It's a statement that sounds innocuous, however, it still resonates with me. Observing other pop artists and listening to the lyrics that are set within usually results in disappointment. With Shaley Scott on the other hand, I can walk away humming a complicated line expressing a deeply-rooted emotion. When compared to this sample :"All you are is mean / And a liar, and pathetic, and alone in life / And mean, and mean, and mean, and mean" (which is directly lifted from a Taylor Swift song, aptly titled "Mean"), you can see where the desire for lyrical complexity and variety is derived.
I am truly excited to hear what this rising pop star has in store for us and the world. Recently she has been signed to Sugarfox Records and has a corporate sponsor, Akinz, plus an album on the way for us next year that Akinz will executive produce with the label. Truly this is an exciting time for this town when it comes to music, and there are many breakout artists who are on the rise in "unconventional" genres compared to our region's usual taste. However, this is just the beginning of a wave of diversity in music scene for Fort Collins, and hopefully this is just the beginning for Shaley Scott. Like Shaley Scott on Facebook here !