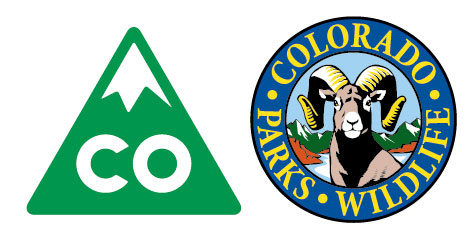 Rebecca Ferrell, CPW Statewide
Colorado Parks and Wildlife invites you to get out and go fishing on June 2–3 for free fishing weekend
DENVER, Colo. – Whether you are a lifelong angler or seeking a new way to enjoy Colorado's outdoors, Colorado Parks and Wildlife encourages you to take advantage of the statewide free fishing weekend, June 2–3. The agency designates the first weekend in June as the only two-day period that anglers around the state 16 years and older can fish without a license, giving everyone an opportunity to get out and try dropping a line.
"The free fishing weekend is a great opportunity to get outside with family and friends and take advantage of Colorado's many fishing opportunities," said Doug Krieger, aquatic section manager for Colorado Parks and Wildlife. "This is the perfect time for anglers to introduce a friend or family member to fishing, or for those seeking new forms of outdoor recreation to give one of America's favorite activities a try."
While fishing licenses are not required during this free fishing weekend, all other regulations remain in effect. Anglers should consult the Colorado Fishing brochure for specific regulations and restrictions for the waters where they'll be fishing. Anglers can also download CPW Fishing, the agency's official fishing app, for up-to-date conditions and key features of over 1,300 waters in Colorado. The app is available on both the App Store and Google Play.
If this free fishing weekend gets you hooked on angling, fishing licenses can be purchased online, at any Colorado Parks and Wildlife office or from one of the more than 600 license agents across the state. Anglers may also purchase a fishing license over the phone and receive a temporary authorization number allowing them to fish immediately by calling 800-244-5613. Current licenses are valid through March 31, 2019.
Colorado boasts more than 2,500 lakes and reservoirs, many within beautiful State Parks, and 9,500 miles of fishable streams and rivers including 300 miles of Gold Medal streams. Each year CPW stocks 90 million sportfish in Colorado waters. The sale of fishing licenses allows Colorado Parks and Wildlife to maintain and conserve fish habitat and manage hatcheries, promoting better fishing in Colorado.
Colorado Parks and Wildlife produces a weekly fishing report that includes information about fishing conditions and stocking activity around the state, fishing events and a fishing atlas detailing fishing opportunities. Learn more at: http://cpw.state.co.us/thingstodo/Pages/FishingReports.aspx.
Did you like what you just read?
Show your support for Local Journalism by helping us do more of it. It's a kind and simple gesture that will help us continue to bring stories like this to you.
Click to Donate