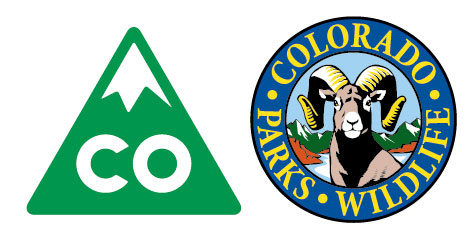 BELLVUE, Colo. – Lory State Park and the Friends of Lory State Park are partnering with Fort Collins Audubon Society and Audubon Rockies to celebrate the "Year of the Bird" all summer long with special presentations by guest experts, kid's activities and organized nature hikes on Lory's unique trails.
Bring friends, family and your love of nature to Lory State Park to enjoy the following activities:
Thursday, May 31: Wildscaping 101   5:30 to 6:30 p.m.   Lory State Park Visitor Center
Jamie Weiss, Audubon Rockies Habitat Hero Coordinator will demonstrate how to create wildlife-friendly gardens that help combat the loss of open spaces and provide habitat for wildlife.  Event is FREE. Registration required. Sign up at brownpapertickets.com.  Keyword: Habitat Hero
Bird is the Word! Summer Bird Programs at Lory*
*The programs below are free with a valid state park pass. Advance registration is required. Sign up at: https://www.loryfriends.org/yob-register/ or call the Visitor's Center 493-1623.
 Where:  Eltuck Group Picnic Area    When: 10 a.m. to noon.
What: One hour presentations followed by a one-hour hike along Well Gulch Nature Trail to Homestead picnic area (1.5 miles/moderate), for those who would like to participate.
Saturday, June 9: Home Sweet Home: The Art and Architecture of Bird Nests
Birds are incredible surveyors, designers, architects and builders and, unlike humans, they need no expensive schooling to obtain their skills. The innate ability to create sturdy and beautiful nests is written in their DNA. Presenter: Sirena Brownlee, wildlife biologist and avid birder
Saturday, July 14:  Nature's Buffet: Plants that Provide Nutrition for Birds
Native plants have co-evolved with native wild birds and are more likely to provide a mix of foods–just the right size, and with just the right kind of nutrition–and just when the birds need them.
 Co-Presenters: Dave Leatherman, naturalist, ornithologist; Marcee Camenson. Native Plant Master, Native Plant Society of Colorado
Saturday, August 11:  Amazing Journeys: Migrating Birds
Humans have long been fascinated with the annual comings and goings of birds. Their journeys can be tough and perilous. In honor of the Centennial celebration of the Migratory Bird Treaty, we will discuss some of the birds migrating through Colorado and the incredible dangers they face while on the move.
Presenter: Sirena Brownlee, wildlife biologist and avid birder
The Friends of Lory State Park (FoLSP) is a 501(c) (3) non-profit organization founded in 2012 and composed entirely of volunteers.  The group promotes community stewardship of Park natural areas, resources, and wildlife. Volunteers for various projects and events throughout the year are welcome. To learn more about the FoLSP, please visit their website at http://loryfriends.org.
Lory State Park is located in beautiful Bellvue, Colorado and offers visitors a variety of rugged terrain and stunning vistas of the northern Colorado Front Range. The park covers almost 2,600 acres and features 21 miles of trails that lead through forest, meadows, and rock outcroppings, offering visitors great terrain for mountain biking, hiking, rock climbing, bouldering, and horseback riding. Information about Lory State Park is available at: http://www.cpw.state.co.us/placestogo/Parks/lory.
CPW is an enterprise agency, relying primarily on license sales, state parks fees and registration fees to support its operations, including 42 state parks and more than 350 wildlife areas covering approximately 900,000 acres, management of fishing and hunting, wildlife watching, camping, motorized and non-motorized trails, boating and outdoor education. CPW's work contributes approximately $6 billion in total economic impact annually throughout Colorado.
Did you like what you just read?
Show your support for Local Journalism by helping us do more of it. It's a kind and simple gesture that will help us continue to bring stories like this to you.
Click to Donate