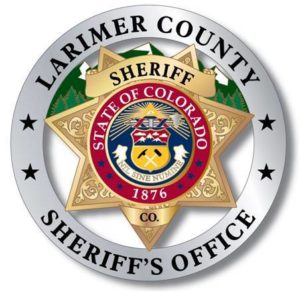 David Moore, Public Information Officer
On October 17, 2018, Larimer County Sheriff's Office investigators arrested Mark Thomas Brinkman (01/09/1964) of Loveland after a four-month investigation into attempted sex crimes against children and prostitution. Brinkman was booked into the Larimer County Jail on the following allegations:
Enticement of a Child (Class 4 Felony)
Criminal Attempt Sexual Assault on a Child (Class 5 Felony)
Conspiracy to Commit Sexual Assault on a Child (Class 5 Felony)
Internet Luring of a Child (Class 4 Felony)
Pandering (Class 3 Misdemeanor)
Prostitution Prohibited (Class 3 Misdemeanor)
Bond was not set at the time of this release. A booking photo is attached.
In June 2018, investigators were alerted to suspicious activity involving Brinkman and his business, Mark's Leisure Massage. It was reported that Brinkman was advertising illegal massage services involving sexual acts. During the investigation, an undercover Department of Homeland Security Special Agent contacted Brinkman regarding his services and he agreed to perform illegal sexual acts on the undercover agent and a fictitious minor.
Investigators are aware that Brinkman had operated his business out of an office complex at 1530 North Boise Avenue in Loveland and more recently from his home in Loveland.
If you have information about Mark Brinkman or Mark's Leisure Massage that may assist investigators, please call Investigator Justin Atwood at 970-498-5143.
The charges are merely an accusation and the defendant is presumed innocent until, and unless, proven guilty.
Did you like what you just read?
Show your support for Local Journalism by helping us do more of it. It's a kind and simple gesture that will help us continue to bring stories like this to you.
Click to Donate