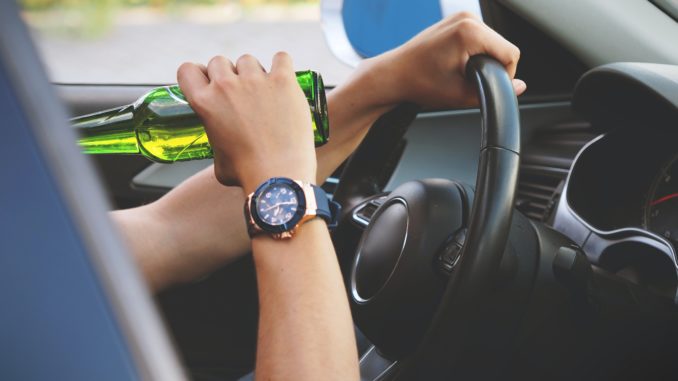 Support Northern Colorado Journalism
Show your support for North Forty News by helping us produce more content. It's a kind and simple gesture that will help us continue to bring more content to you.
Click to Donate
No DUI Larimer, a coalition and campaign dedicated to promoting safe and responsible driving, is committed to reducing injuries and fatalities caused by impaired driving in Larimer County.
No DUI Larimer encourages you to Make the Call – for a sober ride home, to be a designated driver, to keep those around you safe.
According to NHTSA, from 2017 to 2021, there were 1,460 drivers killed in motor vehicle traffic crashes over the Fourth of July holiday period — 38% of the drivers killed were drunk.
Warm weather and the Colorado outdoors means Coloradoans are flocking to rooftop bars, natural recreation areas, and festivals. June, July, and August have a deadly connotation for traffic safety, as the period between Memorial Day and Labor Day historically sees a spike in impaired driving crashes and fatalities. These months are known as the "100 Deadliest Days of Summer." In Larimer County, 40 percent of traffic fatalities occurred during these three months in 2017.
Larimer County ranked in the top five counties across Colorado for the most alcohol- or drug-related crashes resulting in injury or death in 2021, according to Colorado State Patrol, and has consistently elevated rates of impaired driving per capita.  
Polyconsumption (consuming two or more substances together, such as alcohol and marijuana) is a rapidly rising cause of vehicle crashes in our county and state. When someone is high behind the wheel, the chances of a crash are doubled, and the chances of a DUI are even higher. The average cost of a DUI in Colorado is $13,500 for alcohol and drugs.  
"Summer is a lovely time to catch up with friends and family at BBQ's or on one of the many patios businesses in our community provide. It's also a common time to consume a beverage or two while catching up. This summer, we hope our community members remember to plan ahead, know how they are getting home, and make the right call to not get behind the wheel after consuming," said Heather Vesgaard, Executive Director – Partners. 
 – 
No DUI Larimer is working to get the word out about the dangers and consequences of driving under the influence and offering solutions and tips on how to avoid or curb the effects on the greater community. This project is a joint effort between law enforcement, government agencies, alcohol and cannabis retailers, local nonprofits, and community members, working together to encourage the general public to "Make the Call" to end impaired driving.
$10 Uber Credits Available Statewide for the Holiday Weekend
No DUI Larimer's funding agency, the Colorado Department of Transportation, and the Governor's Highway Safety Association and Uber have teamed up to provide Uber ride credits as a safe and sober alternative to impaired driving. A $10 ride credit will be available to residents statewide and can be redeemed using code SAFE4JULY in the Uber app; this offer will be available from Thursday at 5 p.m. through July 5 at 11:59 p.m. Uber riders can also receive $20 off a ride for them and a friend through the referral program, according to a representative from CDOT.
No DUI Larimer is focusing on prevention efforts – education, tools, and messaging for groups and individuals who tend to risk driving regularly with elevated BAC's, and who are involved in a higher number of alcohol-related crashes. Studies have shown that males, ages 21-34, tend to have the highest number of drivers involved in DUI/DWI crashes with a BAC at or above legal intoxication levels. The goal of the next arm of the No DUI campaign is to reduce the number of DUI/DWI related crashes with this age group at the wheel.
Memorial Day weekend marks the beginning of summer and is a time when friends and families gather to enjoy outdoor activities, celebrate, and honor the memory of those who have served our country. Unfortunately, it is also a time when incidents of impaired driving tend to increase.
If you see an impaired driver on the road, please "Make the Call" and contact local law enforcement (911) immediately.
Remember if you feel different, you drive different.
 No DUI Larimer Mission:
The No DUI Larimer coalition and campaign was born out of the need to address the problem of impaired driving in our community. The goal is to prevent driving under the influence of alcohol or other substances by increasing community responsibility for safe and responsible driving.
Our campaign is encouraging the public to "Make the Call" to end impaired driving in our community. Make the Call to get a safe ride home. Make the Call about whether you should get behind the wheel, and Make the Call to report suspected impaired drivers. Driving under the influence IS an emergency – please call 911 if you see someone you suspect is driving impaired.
Partners, who absorbed this project from the former nonprofit, Team Wellness & Prevention, is the lead agency on this five-year project. Partners has engaged a steering committee and named the project NO DUI LARIMER.
Contact: Heather Vesgaard, Executive Director – Partners    hvesgaard@poweredbypartners.org