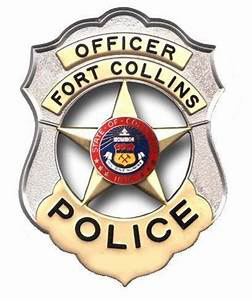 On November 22, 2018 at approximately 3:35 am Fort Collins Police Services received a call of a burglary alarm activation at a pawn shop located in the 2900 block of S. College Ave. Officers responded and were able to determine that a vehicle was used to drive through the store front to gain entry. Through the investigation, it was discovered that firearms were stolen from the pawn shop.
At approximately 9:46 am Fort Collins Police received a call of a suspicious vehicle near the intersection of Caribou Dr. and Arctic Fox Dr. The caller reportedly saw firearms inside the vehicle. Officers arrived in the area and contacted the sole occupant of the vehicle. Upon contact with the suspect, he fled the area in the vehicle. In the interest of public safety and per department policy, officers did not pursue the suspect.
Shortly thereafter, there was a multi-vehicle collision involving the same suspect vehicle at the intersection of E. Harmony Rd. and Boardwalk Dr. The suspect's vehicle then left the roadway and struck a nearby business. Two people died as a result of the vehicle collision. The suspect was taken into custody by police officers responding to the collision.
Members of the Fort Collins Police Services CRASH (Collision Reconstruction and Scene Handling) Team responded to investigate the collision. During the investigation, it was determined that the suspect's vehicle involved in the collision was the same vehicle used in the burglary to the pawn shop. The investigation also revealed that the suspect vehicle had recently been stolen from a business in Weld County. In addition, firearms observed in the suspect's vehicle, matched the description of those stolen during the burglary. Detectives investigating the burglary also responded to the crash scene.
Fort Collins Police arrested the driver of the vehicle, Marcos Orozco (DOB 03-11-1999), for the following charges in addition to multiple outstanding arrest warrants.
C.R.S. 18-4-203 Second Degree Burglary (Class 3 Felony)
C.R.S. 18-9-116.5 Vehicular Eluding (Class 4 Felony)
C.R.S. 18-4-409 Aggravated Motor Vehicle Theft (Class 5 Felony)
C.R.S. 18-8-212 Violation of Bail Bond Conditions (Class 6 Felony)
A booking photo is not available at this time.
The investigation into the circumstances surrounding the fatal collision is still being conducted and additional charges are pending the outcome of the investigation. The Larimer County Coroner's Office will release the identities of the victims pending notification of kin.
Anyone with any information about the burglary or vehicle collision, who has not already spoken with police, is asked to call Detective Timothy Moeller at (970) 221-6563 or Crime Stoppers of Larimer County at (970) 221-6868 or www.stopcriminals.org. All charges are simply accusations by law enforcement officers and any arrested party must be presumed innocent until proven guilty in court.