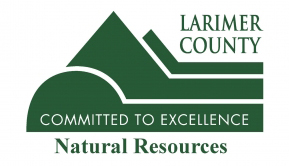 Teddy Parker-Renga
LOVELAND, Colo. – The next Larimer County Open Lands Advisory Board meeting is Thursday, Nov. 29, 2018 from 5-8 p.m. in the Poudre River Room at the Larimer County Loveland Campus, 200 Peridot Ave., Loveland. Please arrive by 6 p.m., as the doors to the building will be locked at 6 p.m.
The agenda includes the following action items, presentations and discussion topics:
• Summary of process and input from three community public meetings
• Review of use levels for Devil's Backbone and Horsetooth Mountain open spaces
• Review of financial spreadsheet
• Staff proposal – future budget review
• Fee Subcommittee recommendation for 2019 fee
• Open Lands Advisory Board fee recommendation
• Final review of partnership with Loveland on land acquisition of Big Thompson East River Corridor
• Horsetooth planning process update
• Open Space District updates and reports
All meetings are open to the public. For additional information, please contact Natural Resources Director Gary Buffington at (970) 619-4560 or 
gbuffington@larimer.org
.
Did you like what you just read?
Show your support for Local Journalism by helping us do more of it. It's a kind and simple gesture that will help us continue to bring stories like this to you.
Click to Donate