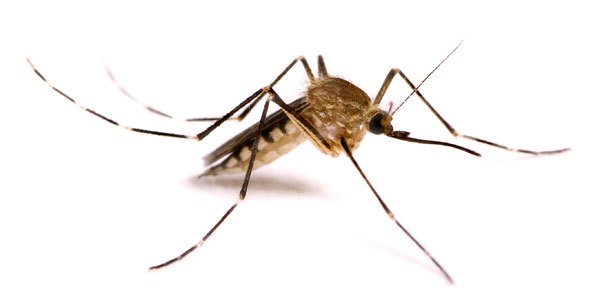 Support Northern Colorado Journalism
Show your support for North Forty News by helping us produce more content. It's a kind and simple gesture that will help us continue to bring more content to you.
Click to Donate
The Town of Windsor has partnered with Vector Disease Control International (VDCI) since 2003 to develop a high-performing comprehensive mosquito control program. Adult mosquito trapping, surveillance, and larvicide and adulticide treatment have been underway since June and will continue until the end of the season, typically through August. However, due to the unprecedented number of mosquitoes, Vector will continue monitoring and treatment operations until the end of September.
Windsor's Mosquito Management Program uses surveillance-based control strategies designed to use data to educate residents and prevent the transfer of West Nile Virus. There are 14 traps in various locations around town monitored weekly. Mosquito population data determine treatment.
When the traps are emptied, mosquitos are counted and identified by species. Counting is a vital part of the process because if a trap catches 100 adult mosquitoes or more, the area that the web is in gets sprayed with an adulticide. Larvicide – which targets mosquito eggs before they hatch – is applied weekly when the Vector collects trap data. A list of spray application areas and scheduled treatment dates can be found at vdci.net/colorado.
Species are identified to distinguish the Culex mosquitoes, which carry and transmit West Nile Virus. Weld County and Larimer County Health Departments test the mosquitoes for the presence of the disease.
Unprecedented Levels West Nile Virus in Mosquitoes
Due to the historic amounts of precipitation during the May and June months, mosquito levels are at an all-time high. This is due to the surplus of standing water – like in clogged drains, puddles, vehicle tires, flowerpots, kiddie pools, and more – creating an ideal environment for mosquitoes to lay eggs in. Residents are encouraged to check around their property for any pooling water regularly.
The Town of Windsor and Vector are committed to continue approaching mosquito management from a data-driven perspective and spraying as necessary throughout the rest of the season to reduce the chances of humans contracting West Nile Virus. Symptoms in humans can include fever, headaches, joint pains, body aches, rash, and neck stiffness. According to the CDC, eight of 10 infected individuals do not experience symptoms.
The Four D's of Dodging Mosquitoes
DRAIN standing water around your house weekly where mosquitoes lay eggs, such as tires, cans, flowerpots, clogged rain gutters, toys, and puddles.
DUSK AND DAWN are when mosquitoes are most active, so limit outdoor activities or take precautions to prevent mosquito bites.
DEET is an effective ingredient to look for in insect repellants. Always follow label instructions carefully. Lemon-eucalyptus oil and Picaridin are effective natural remedies recommended by the Centers for Disease Control.
DRESS in long sleeves and pants during dawn and dusk or in areas where mosquitoes are active.
For more information, visit windsorgov.com/mosquitoes.