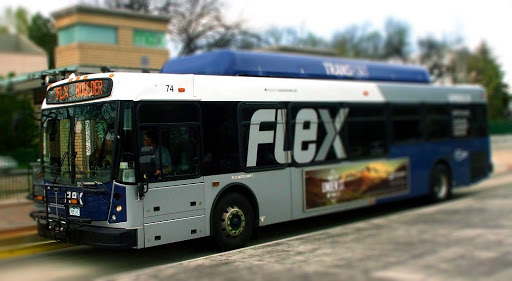 Support Northern Colorado Journalism
Show your support for North Forty News by helping us produce more content. It's a kind and simple gesture that will help us continue to bring more content to you.
Click to Donate
 Transfort, the transit agency owned by the City of Fort Collins, is a partner in the statewide "Zero Fare for Better Air" initiative this summer.
The initiative, led by the Colorado Association of Transit Agencies, comes off a similar statewide program last August and is made possible by Colorado Senate Bill 22-180, the Ozone Season Transit Grant Program in partnership with the Colorado Energy Office.
The program will run during June, July, and August and is meant to encourage new and current riders to take transit and help improve air quality during the summer months. Transfort has remained fare-free since March 2020 and is currently involved in a study to determine whether to remain fare-free on a permanent basis.
All transit agencies to which Transfort connects are also participating. Riders in the Fort Collins area can connect to Greeley-Evans Transit via the Poudre Express; and COLT (City of Loveland Transit) and RTD through Transfort's FLEX service, which runs from Fort Collins to Loveland, Berthoud, Longmont, and Boulder.
"We're proud to partner with other transit agencies for this initiative," said Kaley Zeisel, Transfort's interim director. "This is also a great opportunity for anyone who hasn't typically used transit to try our service to connect across the region."
For more information about Transfort, including routes and timetables, visit www.ridetransfort.com.
Information about partner transit agencies to which Transfort connects can be found at https://greeleyevanstransit.com (Greeley Evans Transit), www.lovgov.org/colt (COLT – Loveland), and www.rtd-denver.com (RTD).
Additional information about the Zero Fare for Better Air initiative can be found at https://coloradotransit.com/resources/zero-fare-program.