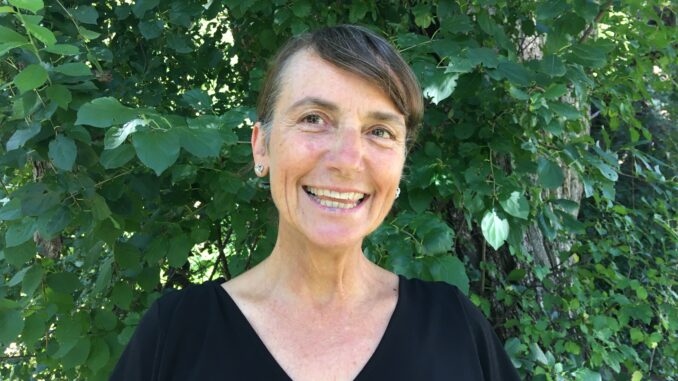 My name is Patricia Babbitt, and I am the write-in candidate for Mayor of Fort Collins in the upcoming November 7th election. https://www.patriciababbitt4mayor.com/
Since submitting my paperwork by the September 7th deadline, many have asked me, "Why did you wait to be a write-in instead of a nominated candidate?" My answer is that it hadn't been my plan to run for mayor, but when I heard on 8/31 that our mayor was still running unopposed, and anybody who wanted to change this had until 9/5 to apply, I decided that person needed to be me. 
Support Northern Colorado Journalism
Show your support for North Forty News by helping us produce more content. It's a kind and simple gesture that will help us continue to bring more content to you.
BONUS - Donors get a link in their receipt to sign up for our once-per-week instant text messaging alert. Get your e-copy of North Forty News the moment it is released!
Click to Donate
I felt that without an opponent, many necessary conversations would not happen. Also, as an Adult Ed teacher of students from a variety of marginalized communities, I was hearing from too many students, friends, and family members who have felt unheard would continue to feel unheard. And I felt that by being "on the inside" of our local government, I might better understand and be able to address the lack of transparency that so many residents have complained about in recent years. So, I submitted my paperwork, and my learning adventure of running for mayor as a write-in candidate began.
Early on, when working with our City Clerk and others in her office, I was pleased when they asked me to provide them with my committee registration form, financial disclosure, and photo so they could post this information on the city website next to the information for the other candidates ASAP. The deadline for submission of these documents was 9/7/23, and I met the deadline.
But, last Friday evening (10/6/23), I was a bit shocked when I learned of a complaint from a constituent saying that I was nowhere to be found on the website.  After a lengthy search, I finally found my name in a not-very-obvious place. Upon clicking my name, I pulled up my Affidavit of Intent, but none of my other paperwork or photo were anywhere to be found.  
I wrote to our City Clerk to ask about this, and she answered that I couldn't appear on the website because I hadn't been a formally nominated candidate—even though earlier I had been told that I would appear on the website with the other candidates.
Frankly, this is one example of why I decided to take the leap and run for mayor. I have been listening for too long to too many people lament that their voices not being heard, and I also keep hearing people say that lack of transparency is one of the biggest issues we need to fix in our Fort Collins Government. 
I hope that if I can become a part of our government rather than an "outsider," I may finally help move things in a better direction for many, many more residents of our city.  
Patricia Babbitt, candidate for Mayor of Fort Collins
https://www.patriciababbitt4mayor.com/
970-581-1827