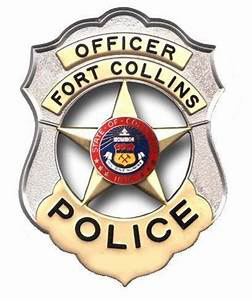 After a national search, Fort Collins Police Services has selected a new civilian Director of Information Services. Rena Martinez will manage the division, which includes the Fort Collins 911 Dispatch Center, Records, Property and Evidence, and IT.
"Rena will be an outstanding addition to our executive leadership team," said FCPS Chief Jeff Swoboda. "Her professional experience and her ability to genuinely connect with people will benefit the agency and our community."
Martinez is a Fort Collins native and Colorado State University graduate. She began her career in 1996 as a dispatcher for the Loveland Police Department. In 1999, she moved to Seattle, Washington, and embarked on a 15-year career with the Seattle Police Department in emergency communications.
By 2003, she was appointed lead trainer, a position that also served as a backup for the Chief Dispatcher. She was a radio dispatch instructor for Seattle's 911 center; instructing employees on radio dispatch operations and procedures. In December 2009, as part of a pilot program, she was chosen as the first civilian Emergency Services Dispatch Supervisor in Seattle's 911 history.
In August 2014, Martinez returned to Colorado and accepted a position as Customer Care Supervisor for the City of Fort Collins Utilities. In February 2016, Martinez joined Fort Collins Police Services as a Dispatch Supervisor. She was appointed as Acting Communications Manager in April 2017, overseeing all 911 center operations and budgets.
Martinez began serving in the Director role on November 5, 2018.
Did you like what you just read?
Show your support for Local Journalism by helping us do more of it. It's a kind and simple gesture that will help us continue to bring stories like this to you.
Click to Donate