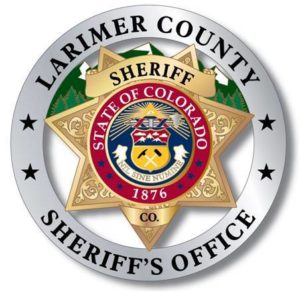 Deputy Paige Robertson, Public Information Officer
On November 1, 2018, at approximately 12:45p.m., an inmate at the Larimer County Jail assaulted a deputy. Inmate Brooque Nichols (DOB: 5/13/1994) exited her cell and tried to hit a deputy in the face with a closed fist. The deputy took Nichols to the ground to restrain her and she continued the assault by striking and kicking the deputy. The deputy gained control over Nichols and she was placed in a restraint chair.
Support Northern Colorado Journalism
Show your support for North Forty News by helping us produce more content. It's a kind and simple gesture that will help us continue to bring more content to you.
BONUS - Donors get a link in their receipt to sign up for our once-per-week instant text messaging alert. Get your e-copy of North Forty News the moment it is released!
Click to Donate
The deputy sustained minor lacerations to the face during the assault and was evaluated at a local hospital. Nichols did not report any injuries.
Nichols was booked into the jail on September 11, 2018 on warrants for Failure to Appear 2nd Degree Assault on a Peace Officer (Class 4 Felony), Failure to Appear Attempted 2nd Degree Assault on a Peace Officer (Class 5 Felony), and Failure to Appear Criminal Impersonation (Class 6 Felony). Additional allegations for 2nd Degree Assault (Class 4 Felony) will be sought for the assault on the deputy today.
A booking photo of Nichols is attached.
The charges are merely an accusation and the defendant is presumed innocent until, and unless, proven guilty