David Young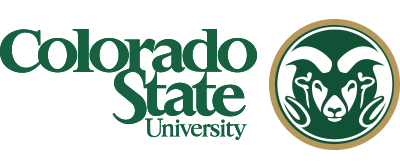 The City of Fort Collins, Colorado State University (CSU) Parking and Transportation Services, and The Grove Fort Collins are working together to educate residents about bicycling safety in a pair of events focused on Centre Ave, a busy corridor for bicyclists entering the CSU campus from the South.
FC Bikes' Bicycle Ambassadors and CSU RAMbassadors will be present at the following events for educational outreach to the public:
When: Monday, April 9, 3 p.m. – 5 p.m.,
Where: South side of the Centre Ave. underpass near Prospect
What: Snack and Chat Station: Swing by anytime for an ice cream bar, and to learn about the safest route to access the Prospect underpass on Centre Ave.
When: Tuesday, April 17, 5 p.m. – 7 p.m.
Where: The Grove Clubhouse (2101 Perennial Lane)
What: Open House at The Grove, stop by anytime to visit a variety of educational tables on topics like bike share, how to prevent your bike from being stolen, traveling Centre Ave., communication station (free lights and bells), and more. Participants will be entered to win one $500 Recycled Cycles gift card, provided by The Grove.
The Centre Avenue corridor is a convenient way for bicyclists to reach the CSU campus from the South, utilizing the Prospect underpass, which opened in November 2016. Through these events, FC Bikes and CSU will work with frequent users of this route to discuss the safest way to access the underpass: by using the left turn lane to cross traffic and enter the underpass, rather than riding against traffic in the bike lane or on the sidewalk. One of the most common bicycle/motor vehicle crashes is often the result of wrong-way riding.
The City of Fort Collins and CSU work together often to address bicycling-related safety issues in the community and on campus. Visit fcgov.com/fcbikes, bicycle.colostate.edu and pts.colostate.edu for more information on these efforts.
The Grove Fort Collins is a luxury student housing complex located adjacent to Centre Ave. Visit groveatftcollins.com for more information.
Did you like what you just read?
Show your support for Local Journalism by helping us do more of it. It's a kind and simple gesture that will help us continue to bring stories like this to you.
Click to Donate