Support Northern Colorado Journalism
Show your support for North Forty News by helping us produce more content. It's a kind and simple gesture that will help us continue to bring more content to you.
Click to Donate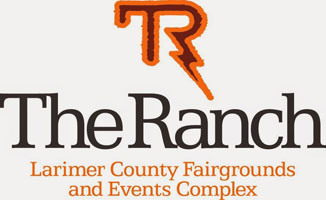 Christopher Wood
LOVELAND — A proposed settlement of a long-simmering bankruptcy and multistate legal battle would mean new ownership for Northern Colorado's largest hotel and conference center, the Embassy Suites by Hilton Hotel and Conference Center in Loveland.
JD Holdings LLC, a New York investment firm headed by Jonathan Eilian, intends to purchase 35 hotels and other assets held by John Q. Hammons Hotels & Resorts, based in Springfield, Mo. The sale would include the 263-room Embassy Suites at 4705 Clydesdale Parkway.
Dozens of entities connected with John Q. Hammons filed for Chapter 11 bankruptcy protection in U.S. Bankruptcy Court in Kansas City, Kan., in June 2016, and have been engaged in multiple legal battles with Eilian entities.
Attorneys for JD Holdings and John Q. Hammons did not respond to requests for comment.
John Q. Hammons in 2005 took the publicly traded company private, in part with $300 million provided by Eilian entities. The agreement provided that the company was required to sell most of the properties by one of two deadlines, including one deadline that would be two years after Hammons death. John Q. Hammons died May 26, 2013, at the age of 94.
The Embassy Suites is located on The Ranch Events Complex, owned by Larimer County. John Q. Hammons signed a 55-year land lease with Larimer County in 2006. Chris Ashby, who took over as director of The Ranch in January, said the county had no objection to the settlement agreement.
"We anticipate the lease continuing as is for the foreseeable term of the lease," Ashby said, noting that the bankruptcy has not seemed to affect operations of the hotel.
"Honestly, it's been business as usual," he said. "That's a very well-performing hotel."
Atrium recently completed an $11 million renovation of the Hilton Fort Collins, a 255-room hotel at 425 W. Prospect Road, formerly owned by John Q. Hammons. The renovation included all rooms, the conference center, lobby, fitness center, coffee shop, pool and bar.