Support Northern Colorado Journalism
Show your support for North Forty News by helping us produce more content. It's a kind and simple gesture that will help us continue to bring more content to you.
Click to Donate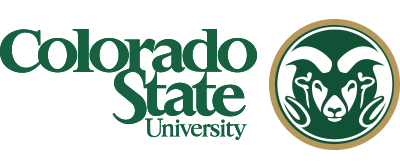 Amy Parsons
Executive Vice Chancellor of the CSU System
I invite you to join us for a conversation that will drive solutions to water challenges in Colorado, the American West, and globally.
The inaugural Water in the West Symposium, hosted by Colorado State University, is designed to provide a platform for experts, policymakers, researchers, and investors to collaborate and lead discussions around water challenges.
The Symposium will help create a roadmap for water research, innovation, education, and policy that will take place at the Water Resources Center, the first building to be constructed at the future National Western Center, a 250-acre redevelopment in north Denver.
On April 26 and 27, join hundreds of professionals from across agricultural, municipal, private, environmental, and recreation sectors for a day and a half event, which will include:
Thought-provoking leadership: hear from nationally-recognized speakers, including:
• Sonny Perdue, Secretary, U.S. Department of Agriculture
• Tom Vilsack, Former Secretary, U.S. Department of Agriculture
• John Hickenlooper, Governor of Colorado
• Michael B. Hancock, Mayor of Denver
• Dr. Richard Thorsten, Director of International Programs, Water.org
• Becky Mitchell, Director, Colorado Water Conservation Board
• Don Brown, Commissioner, Colorado Department of Agriculture
• Cynthia Lummis, Former U.S. Representative, Wyoming
• Mike Reidy, Senior Vice President, Leprino Foods Company, Inc.
• Dan Haley, President & CEO, Colorado Oil and Gas Association
• Russell George, J.D., Chairman, Boettcher Foundation
• Bart Miller, Program Director, Western Resource Advocates
• Jim Lochhead, CEO, Denver Water
• Doug Kemper, Executive Director, Colorado Water Congress
• Brad Udall, Scientist/Scholar, CSU Colorado Water Institute
• Mizraim Cordero, Vice President Government Affairs, Denver Metro Chamber of Commerce
• Ted Kowalski, Senior Program Officer, Colorado Water Initiative
• 2018 Colorado Gubernatorial Candidates
Networking and investment: explore solutions to Western water issues with public and private partners, nonprofits, and investors.
Dynamic content: join conversations bridging urban and rural interests, with topics ranging from food production and beer to skiing and the environment.
Registration is now open! Visit nwc.colostate.edu for additional information.