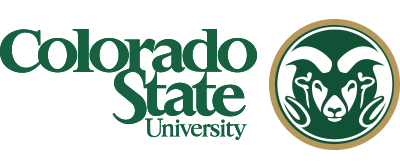 Current United States Secretary of Agriculture Sonny Perdue and predecessor Secretary Tom Vilsack are among the experts joining Colorado State University's inaugural Water in the West Symposium on April 26-27, 2018, at McNichols Civic Center Building, 144 W. Colfax Ave., Denver. The Symposium will be Perdue's first visit to Colorado as Secretary of Agriculture.
The Symposium, hosted by CSU, will bring more than 30 leading water voices from across the nation to speak to the future of water in the Western region.
Support Northern Colorado Journalism
Show your support for North Forty News by helping us produce more content. It's a kind and simple gesture that will help us continue to bring more content to you.
BONUS - Donors get a link in their receipt to sign up for our once-per-week instant text messaging alert. Get your e-copy of North Forty News the moment it is released!
Click to Donate
Expected to draw more than 300 attendees, the Symposium will seek to understand water issues from a multidisciplinary perspective. It will also set the stage for the research, policy work, and outreach focus for the future Water Resources Center, the first building to be constructed on the new National Western Center campus.
The Symposium panels address topics such as:
Research and innovation in water across sectors
Financing water projects
Federal perspectives on Western water issues
Connections between food, energy, and water in the West
A full list of the more than 30 Symposium speakers is available at nwc.colostate.edu, and includes:
U.S. Secretary of Agriculture Sonny Perdue
Former U.S. Secretary of Agriculture Tom Vilsack
U.S. Senator Michael Bennet
Colorado Governor John Hickenlooper
Jim Lochhead, CEO and Manager, Denver Water
Tom Halverson, President and CEO, CoBank
Mike Reidy, Senior Vice President, Leprino Foods
Becky Mitchell, Director, Colorado Water Conservation Board
Bruce Karas, VP of Sustainability, Coca-Cola North America
Marco Ugarte, Sustainability Manager, MillerCoors
Ted Kowalski, Senior Program Officer, Colorado Water Initiative, Walton Family Foundation
Gili Elkin, General Partner, Israel Colorado Innovation Fund
Former Wyoming Congresswoman Cynthia Lummis
Dan Haley, President & CEO, Colorado Oil and Gas Association
Colorado Gubernatorial candidates
Secretary Vilsack joined CSU as a special advisor on the National Western Center project in April 2017 and is playing a key role in creating the Symposium.
Secretary Vilsack said the event is key to communicating the urgency of addressing water issues and bringing leadership across business, agriculture, recreation, conservation, and a variety of other sectors to the table to begin the necessary work to identify solutions.
"I think the time has come to really understand the role that water plays in our lives. To treat it as the precious natural resource that it is, and to figure out ways that we can ensure that future generations will have sufficient water to do the variety of activities that water does today," Vilsack said.
Registration is available at nwc.colostate.edu. General admission is $325; the government and nonprofit rate is $175.
Sponsors include Denver Water, CoBank, Leprino Foods, Molson Coors, Zoma Capital, CSU Office of the Vice President for Research, Coca-Cola, and New Belgium Brewing.