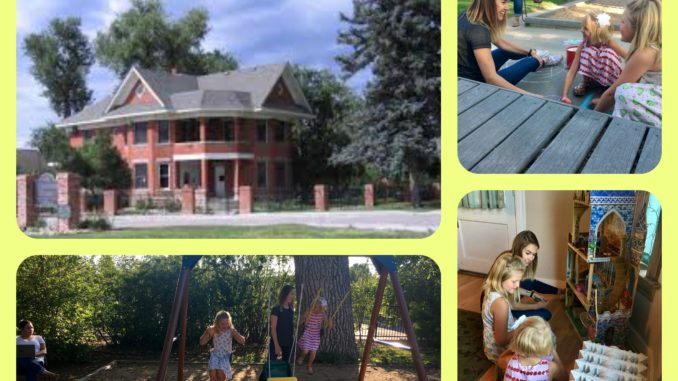 Court Appointed Special Advocate (CASA) volunteers are appointed by judges to represent the best interests of children (ages birth to 18) who've been victims of abuse or neglect. CASAs visit their children weekly, gather information from family members, medical professionals, teachers and therapists, and make recommendations to the court regarding services for, and placement of, the children.
Annette Hoyt, Volunteer & Outreach Coordinator for CASA of Larimer County, recalled that several decades ago, little if any attention was paid to children's struggles, such as school changes or separation from siblings and parents. Court-appointed attorneys only saw youngsters a few hours per month. Foster parents were not involved in the court system. None of the adults in a child's life (judges, attorneys, genetic parents, foster parents) were sharing information. Children's best interests were getting lost in the shuffle.
Support Northern Colorado Journalism
Show your support for North Forty News by helping us produce more content. It's a kind and simple gesture that will help us continue to bring more content to you.
BONUS - Donors get a link in their receipt to sign up for our once-per-week instant text messaging alert. Get your e-copy of North Forty News the moment it is released!
Click to Donate
In the late 1970s, a Seattle, Washington judge established an experimental model designed to change the foster care system. Two Larimer County judges brought that model back from a judges' conference and the 8th Judicial District (comprised of Larimer and Jackson counties) CASA became the first in Colorado.
In Larimer County, most CASA cases last 12-18 months; volunteers must be prepared to commit for  that length of time. While some CASAS simply accept another child when a case concludes, others choose to extend their commitment to the program far longer.
Hoyt told the story of the oldest CASA on record in Larimer County. Renate Justin was 91 when she died on June 30, 2017. The Jewish Holocaust survivor had volunteered for 20+ years, taking on her last case, a 3-year-old boy, when she was 78.
One of her prior cases was a 4-year-old girl who she mentored for four years. The child was extremely withdrawn, so Justin continuously tried to draw her out. When the case ended, it was done gradually to minimize any further trauma for the timid girl. On their final visit, Justin silently lamented that she might not have done as much as she should have.
When she dropped the girl off at home for the last time, the child handed her a wadded-up piece of paper. It read, "I love you!"
A plethora of area businesses support CASA through grants or tangible gifts, such as tickets from the Colorado Rockies, Eagles Hockey, the Lincoln Center, Discovery Museum and many more. Children and volunteers enjoy the getaways to the sports, arts and other entertainment venues.
There are currently 32 children awaiting CASA volunteers. Hoyt noted that the program gets "the worst of the worst" cases. For example, she mentioned that one case had 41 separate reports to Child Protective Services. Time is critical in the lives of these needy youngsters.
HARMONY HOUSE
Like a bewildered child taking refuge from an encroaching, tumultuous world, a stately, red brick, 2-story Fort Collins farmhouse peeks out from behind towering pines. Original owners, Henry and Martha Zeigler, meticulously planned and built their well-appointed home over the course of 14 years, from 1891-1905.
Life in the farm's early days was lived in rustic tranquility on a sleepy country road. The acreage was carpeted with pens of fluffy sheep for as far as the eye could see, until time and progress killed off  agricultural pursuits along the Harmony Road corridor.
The Zeiglers granddaughter generously donated the house and a bit of its land to CASA in 1991. From then on, a different kind of flock has been tended to on the property.
Harmony House is designated as a CASA Supervised Visitation Center, a safe place for children and their non-residential family members to visit and maintain or rebuild their relationships. Hoyt advised that staff and volunteers keep a vigilant eye on these meetings, sitting outside visitation room doorways while documenting visits on laptops. If a restraining order is in place, parents are kept separate (one leaves before the other arrives). Visitation schedules always follow school schedules.
The rambling house can also be used by CASAs as a tool in one or more visits with their child. The kitchen has been remodeled to provide a bright, roomy food prep area where a CASA can, for example, teach their youngster how to whip up a mouth-watering batch of cookies.
Anyone who would like further information about becoming a CASA is encouraged to visit http://www.casalarimer.com, or call Annette Hoyt at 970 377-9445.