Support Northern Colorado Journalism
Show your support for North Forty News by helping us produce more content. It's a kind and simple gesture that will help us continue to bring more content to you.
Click to Donate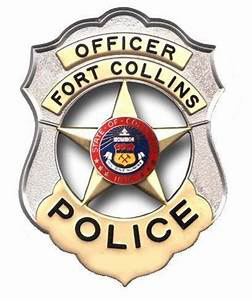 Police Services Dispatch
Fort Collins Police recently conducted a prostitution sting operation that attracted over 400 men looking to buy sexual services.
In a continuing effort to fight human trafficking in Larimer County, the Fort Collins Police partnered with the Larimer County Sheriff's Office to conduct a one-day operation. FCPS officers placed ads in the escort sections of common buy/sell/trade websites. A total of 444 potential clients responded to the ads, and 21 scheduled appointments to pay for sexual services on the day of the January operation. When the men arrived at the agreed-upon hotels, they were met by officers instead of sex workers. In total, the cited men had agreed to spend $2,745 in exchange for sexual acts.
"Many citizens don't believe prostitution or human trafficking is an issue in Northern Colorado. Operations like this indicate otherwise," said FCPS Officer Rob Knab, a member of the Neighborhood Enforcement Team who focuses on regional human trafficking issues.
Prostitution is often connected with human trafficking, illegal drug usage and sales, and violent crimes. FCPS hopes to reduce those issues by making Fort Collins a difficult market for soliciting or selling sexual services.
FCPS works closely with local organizations to understand this industry and help women escape the world of prostitution, or "The Game" as it's often called on the street. Police have partnered with FreeOurGirls founder and survivor Megan Lundstrom to educate the community and help connect prostituted women with resources to build a better life. As part of an ongoing demand-reduction strategy, officers also work with local therapist Chris Bruno, host of the First Offender Restoration Initiative, also known as a "John School."
This educational program is designed to educate men charged with soliciting sexual services. During the 8-hour course, presenters challenge the myth that prostitution is a "victimless crime" by sharing data about the realities of prostitution and sex trafficking in Northern Colorado. National research estimates that:
90% of prostituted women were victims of childhood sexual abuse
89% were younger than 16 when they were first forced to sell sex
96% were runaway youth
Women leaving the sex trade have post-traumatic stress disorder at rates almost two times higher than combat veterans
"Our overall goal is to eradicate human trafficking, and more specifically to make Northern Colorado an inhospitable environment for this insidious crime to grow," said Bruno.
Police plan to continue enforcement efforts at various locations around Fort Collins and will keep adapting their approach as this underground marketplace evolves. To learn more about human trafficking in Northern Colorado, visit larimerantitrafficking.com. To register for an inaugural Northern Colorado Human Trafficking Symposium held on February 22 at Colorado State University, visit humantraffickingsymposium.com.
###
All charges are simply an accusation by law enforcement officers, and all parties must be presumed innocent until proven guilty in court.
For more information about Free Our Girls, contact info@freeourgirls.org.
For information about the F.O.R.I. program, contact info@restorationcounselingnoco.com.