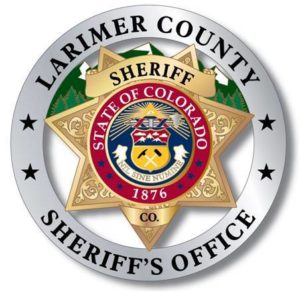 On August 10, 2018, at approximately 5:45 p.m., a high security inmate at the Larimer County Jail assaulted several deputies. Inmate, Amanda Keila Rae Prewett (DOB: 12/04/88) was being escorted back to her cell when she attempted to strike a deputy. The deputy took Prewett to the ground and attempted to gain control over her. During the attempt to secure Prewett, she spit on two deputies and bit one deputy's hand. After Prewett was under control, she attempted to bite a deputy while being searched.
One deputy was treated at a local hospital for a bite injury. No one else was injured.
Prewett was booked into the jail on June 27, 2018 after she was arrested by Fort Collins Police Services for allegations of four counts of Attempted 2nd Degree Assault (Class 4 Felony), Resisting arrest (Class 2 Misdemeanor), Obstructing a Peace Officer (Class 2 Misdemeanor), 3rd Degree Assault (Class 1 Misdemeanor), 3rd Degree Criminal Trespass (Class 1 Petty Offense) and Criminal Mischief (Class 1 Petty Offense). Additional allegations of three counts 2nd Degree Assault (Class 4 Felony) will be sought for the assault on the deputies.
A booking photo of Prewett is attached.
The charges are merely an accusation and the defendant is presumed innocent until, and unless, proven guilty.
Did you like what you just read?
Show your support for Local Journalism by helping us do more of it. It's a kind and simple gesture that will help us continue to bring stories like this to you.
Click to Donate