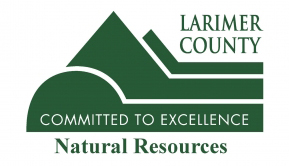 Teddy Parker-Renga
LOVELAND, Colo. – The next Larimer County Land Stewardship Advisory Board meeting is Thursday, Nov. 15, 2018 from 6:00-7:30 p.m. in the Lake Loveland Room at the Larimer County Courthouse, 200 W. Oak St., Fort Collins.
The agenda includes the following action items, presentations and discussion topics:
Update on noxious weed input for 2nd edition of the Flora of Colorado publication
Identification and Management of Knapweeds in Colorado: 3rd edition
Forestry Emerald Ash Borer Mitigation service proposal not funded for 2019
2018 List A noxious weed management summary
Chair and Vice Chair election
The Land Stewardship Advisory Board meets quarterly. All meetings are open to the public.
For additional information, please contact Natural Resources Director Gary Buffington at (970) 619-4560 or 
gbuffington@larimer.org
.
Did you like what you just read?
Show your support for Local Journalism by helping us do more of it. It's a kind and simple gesture that will help us continue to bring stories like this to you.
Click to Donate