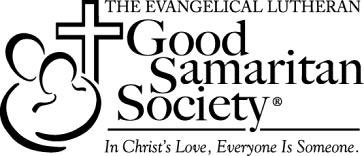 Fred Pitzl, administrator
FORT COLLINS, Colorado, Nov. 26, 2018 – U.S. News & World Report, a leader in rating and assessing different services across the country, has identified Good Samaritan Society – Fort Collins Village as among the best nursing homes in the country based on its specialized rating system.
U.S. News uses data from the Five-Star Quality Rating System created by the Centers for Medicare and Medicaid Services (CMS) for its rating. While CMS bases its overall rating on health inspections, U.S. News bases its overall ratings on staffing. In order to be considered a Best Nursing Home, a facility must have a high performance rating either overall or for short-term stays (if eligible) and not be below average for the other. For the second consecutive year, Good Samaritan Society – Fort Collins Village has received a high performance rating both overall and for its short-term care, making it among the top five percent of nursing homes rated by U.S. News.
"We are very honored and blessed to receive this distinction," Fred Pitzl, administrator, says. "We always want and strive for the best for our residents for whatever level of care they might need."
About Good Samaritan Society – Fort Collins Village: Opening in 1973 after a fund drive to raise $150,000 for land, utilities and part of its landscaping, Good Samaritan Society – Fort Collins Village began offering skilled nursing care. The Fort Collins center is now a 64-bed skilled nursing center that also offers a continuum of care with assisted living and senior living apartments on its campus.
About U.S. News & World Report: Together, U.S. News and usnews.com have earned a reputation as the leading provider of service news and information that improves the quality of life of its readers by focusing on health, personal finance, education, travel, cars, news and opinion. U.S. News & World Report's signature franchises include its News You Can Use® brand of journalism and its "Best" series of consumer guides that include rankings of colleges, graduate schools, high schools, hospitals, nursing homes, mutual funds, health plans, diets and more.
About the Good Samaritan Society: The Evangelical Lutheran Good Samaritan Society is the nation's largest not-for-profit provider of long-term care and senior services. The Society, founded in 1922, owns and operates more than 240 long-term healthcare centers and retirement living centers. The Society's mission is to share God's love in word and deed by providing shelter and services to older persons and others in need, believing that "In Christ's Love, Everyone Is Someone."
Did you like what you just read?
Show your support for Local Journalism by helping us do more of it. It's a kind and simple gesture that will help us continue to bring stories like this to you.
Click to Donate