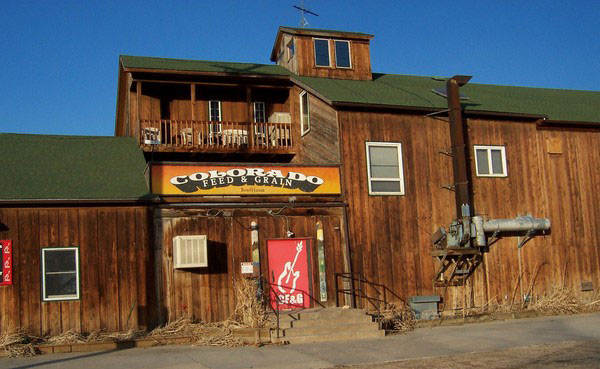 Timnath, Colorado – April 30, 2018
CF&G Public Market Collaborative, the newest business to take up residence in the Timnath downtown core, announced it will open on May 1. The business, which focuses on cultivating community through culturally responsible commerce, is a venue for artisan retail, workshops and conferences, and specialty pop-up events for Northern Colorado.
"We are thrilled to collaborate with local food, beverage and retail artisans as well as with Timnath Beerwerks to promote locally crafted, high-quality goods," said Becca Bay, owner and founder of CF&G Public Market Collaborative. "Our workshop and meeting spaces are available now for any business or individual's workshops, trainings, pop-ups or professional collaborations."
The CF&G Public Market will host Timnath's first farmers' market series this summer. The Sunday Market on Main Street will take place on June 10, July 8 and August 5 from 10 a.m. to 2 p.m., where Northern Colorado can enjoy a day of food, music, and artisan products from great local makers.
"Timnath Beerwerks will open in time for patio weather, so we are working together on a grand opening celebration later this summer," Bay said. "Our plans also include many more collaboration events with Timnath Beerwerks, a specialty grocery storefront, and even a coffee station."
The historic Colorado Feed & Grain landmark has been an icon of Larimer County since it was built in 1920. CF&G Public Market Collaborative celebrates the building's history as an agricultural center by programing markets, fairs, and pop-up retail events throughout the year. In addition, The Workhouse at CF&G Public Market is a venue for meetings, training, workshops and collaborations for Northern Colorado businesses.
"We are delighted to take this next step in our community's development," Bay said. "Timnath has a unique history to offer Northern Colorado. In order to build sustainable communities, it is vital to have space to gather. We can meet and support each other at the CF&G Colorado Feed & Grain: A Public Market Collaborative."
ColoradoFeedAndGrain.com http://ColoradoFeedAndGrain.com | © 2018 CF&G Services LLC | 4138 Main Street Timnath CO 80547
Did you like what you just read?
Show your support for Local Journalism by helping us do more of it. It's a kind and simple gesture that will help us continue to bring stories like this to you.
Click to Donate