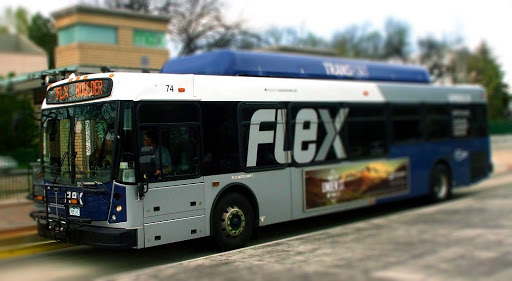 Transfort, the transit agency owned by the City of Fort Collins, resumed service on Route 19 on Monday, February 27.
Route 19 operates along Shields Street and Harmony Road between the Campus Transit Center (CTC) and the South Transit Center (STC), with stops near Front Range Community College. Service on this route was suspended on Aug. 15, 2022, as part of other system reductions due to staff shortages.
Support Northern Colorado Journalism
Show your support for North Forty News by helping us produce more content. It's a kind and simple gesture that will help us continue to bring more content to you.
BONUS - Donors get a link in their receipt to sign up for our once-per-week instant text messaging alert. Get your e-copy of North Forty News the moment it is released!
Click to Donate
"We understand that Route 19 provides a critical service for the community and students attending school along this corridor," said Kaley Zeisel, Interim Transfort Director. "Staffing levels are slowly improving, and today, we can resume service on this route. However, we are still at 80 percent of our operator staff level, and without a steady increase in hiring, we may need to reduce service levels again in the future."
Route 19 will operate once per hour Monday through Friday between 6:45 am and 7:15 pm within the following schedule:
Northbound: First departure from the STC at 6:45 am, last departure at 6:45 pm
Southbound: First departure from the CTC at 7:15 am, last departure at 7:15 pm
Previously, a 30-minute frequency was offered at peak morning and afternoon periods, but that schedule will not resume now.
When deciding to reduce service, Transfort takes an analytical approach, looking at ridership, service area, and connections to identify reductions or suspensions that will have the most negligible impact on the least number of customers. Other routes still affected by service suspensions or reductions include routes 2, 6, 7, 8, 11, 12, 16, HORN, and MAX.
Transfort has taken steps to improve staffing levels by increasing operator starting salaries and adding hiring incentives, as well as improving pay structure and classification designations.
"As we train new operators, we are hopeful that our current hiring rate will prevent us from having to further reduce routes, but at the same time, the industry overall has seen high levels of retirement since the pandemic, which has also had an impact on maintaining service levels at Transfort," Zeisel said.
Passengers are encouraged to stay updated with service changes by subscribing to receive real-time email or text alerts for the routes they choose at ridetransfort.com/subscribe.
All Transfort service continues to be fare-free under an emergency order signed in March 2020. Transfort is also in the final stages of a study that will help determine if Transfort service can be fare-free permanently.
For more information about Transfort, visit www.ridetransfort.com. For Route 19-specific information, visit http://www.ridetransfort.com/routes/route-19.