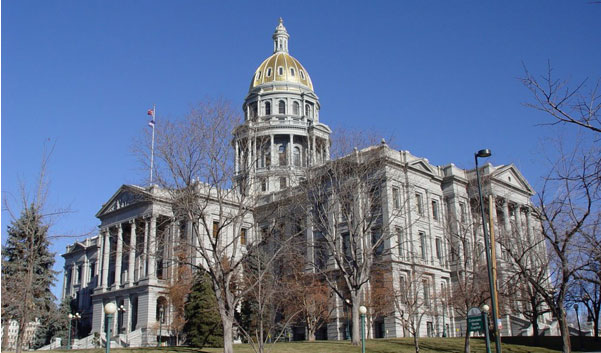 Theresa Rose
Denver, CO – On Wednesday, March 14, there will be a rally in front of the State Capitol Building on 200 E. Colfax ave and Lincoln. The rally is in support of the Right to Rest Act – HB 18-1067 and the hearing is scheduled for the same day at 1:30 pm in room 271. Representatives Joe Salazar and Jovan Melton are sponsoring the bill, the purpose being to protect those who cannot afford homes by ending the passing and enforcing of laws that criminalize certain basic rights. The rally will be held on the west steps at 2:15 pm.
The Right to Rest Act (HB 18-1067) protects this list of basic rights:
Right to rest or sleep in a public space.
Right to rest in public spaces and protect oneself from the elements in a non-obstructive manner.
Right to reasonable expectation of privacy of your property in public space.
Right to occupy a legally parked vehicle.
Right to share food and eat in public.
For more information, contact:
Denver Homeless Out Loud
info@denverhomelessoutloud.org
Coloradohomelessbillofrights.org
Did you like what you just read?
Show your support for Local Journalism by helping us do more of it. It's a kind and simple gesture that will help us continue to bring stories like this to you.
Click to Donate