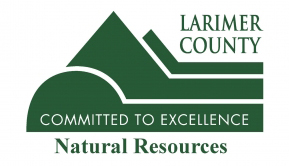 Teddy Parker-Renga
LOVELAND, Colo. – The Larimer County Parks Advisory Board will meet November 27, 2018, from 5:30-8:30 p.m. at the Horsetooth Area Information Center, 4200 W. County Road 38E, Fort Collins.
The agenda includes the following action items, presentations and discussion topics:
Fee Study
Summary of process and input from three community public meetings
Review of use levels for Devil's Backbone and Horsetooth Mountain open spaces
Review of financial spreadsheet
Staff proposal – future budget review
Fee Subcommittee recommendation for 2019 fee
Parks Advisory Board fee recommendation
Park District updates and reports
U.S. Bureau of Reclamation update
For additional information, contact Ken Brink Jr., Visitor Services Program Manager, at (970) 619-4555.
About Larimer County Department of Natural Resources
The Department of Natural Resources manages Larimer County's great outdoor places, including open spaces and magnificent water-based recreation areas, and fosters responsible land stewardship through weed management and healthy forest practices. To learn more, visit 
www.larimer.org/naturalresources
.
Did you like what you just read?
Show your support for Local Journalism by helping us do more of it. It's a kind and simple gesture that will help us continue to bring stories like this to you.
Click to Donate