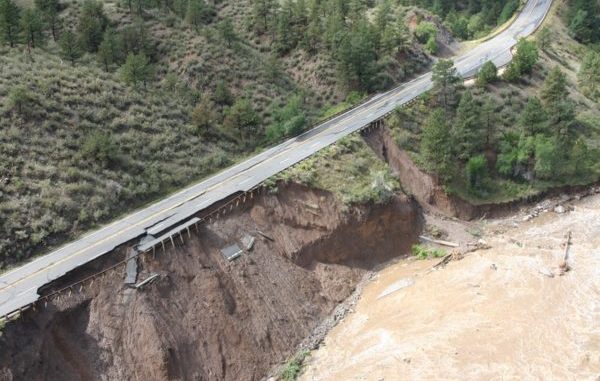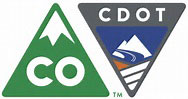 Jared Fiel, CDOT Communications Manager
Remaining work in 2019 to have minimal traffic impacts
LARIMER COUNTY – Last May's reopening of US 34 through the Big Thompson Canyon marked the end of all long-term closures with this flood recovery project, and now the flurry of milling and paving work, guardrail and sign installations, access bridge construction, shoulder grading and lane striping work is nearing an end.
Crews have been working in multiple locations across a 23-mile stretch to finish these remaining roadway items by the end of this year. In early 2019, there will be retaining wall work done just east of the horseshoe curve (near mile point 79) that will require a westbound lane closure, and in the spring, seasonal landscaping and seeding work in various areas could require lane closures with about 5-minute delays.
"Sometimes it's the seemingly minor work at the tail end of a large project that can be the most frustrating for drivers because they can see we're so close to the finish line," said James Usher, Colorado Department of Transportation project director.
While much of the work to pave US 34 and put girders in place for the access bridges was done during overnight hours to minimize the impact on traffic, on some days, drivers experienced up to 20-minute delays if they traveled all the way across the canyon. Drivers should plan for similar delays until the end of January as crews work in multiple locations to expedite completion.
PROJECT BACKGROUND: US 34 Big Thompson Canyon's roads and bridges were heavily damaged during the 2013 floods with many homes damaged and over 100 air lifted evacuations. The canyon and its residents also suffered from flooding in 1976. As a result of these two events, CDOT studied the hydraulic flow of the river in the canyon and its impact on the road and bridges along its path while looking for safety improvements and resiliency solutions to prevent/protect against future flood events.
CDOT PROJECT INFORMATION:  For updates to this project, the public may call (970) 667-1005 or visit us34canyon.codot.gov. To sign up for "CDOT Alerts" on projects in your chosen area, visit CDOT's website at www.codot.gov and choose the envelope icon at the bottom of the page. Or, to see CDOT's lane closure reports for projects statewide, visit www.codot.gov/travel/scheduled-lane-closures.html. Major CDOT project updates are also available via CoTrip.org, Twitter @coloradodot or Facebook.
Did you like what you just read?
Show your support for Local Journalism by helping us do more of it. It's a kind and simple gesture that will help us continue to bring stories like this to you.
Click to Donate