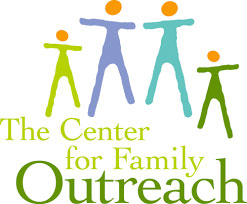 by Laurie Klith, Executive Director of the Center for Family Outreach
FORT COLLINS, Colo. (Jan. 30, 2018) – The Center for Family Outreach, a northern Colorado nonprofit offering prevention, education and early intervention services for youth and their families, invites the community to its Open House on Wednesday, Feb. 14. The Open House will run from 3-6 p.m. and take place at their new location, 212 W. Mountain Ave. in Fort Collins.
"For the past 18 years, the Center has inspired at-risk children and teens to rise above their struggles and embrace possibilities of a brighter future," said Laurie Klith, Executive Director. "We look forward to continuing our legacy of supporting families in our new location and encourage the community to come learn what we're all about."
The Open House will provide an opportunity for community members to tour the new offices, meet the staff and board of directors and enjoy light refreshments. Attendees can learn about the Center's programs and the broad range of relevant issues they address, including life skills development, drug and alcohol education, building self-esteem, addressing social media technology, bullying and cyber bullying, communication skills, service learning enrichment opportunities and gender-specific classes for girls.
Learn more about The Center for Family Outreach and the community it serves at www.tcffo.org.
Did you like what you just read?
Show your support for Local Journalism by helping us do more of it. It's a kind and simple gesture that will help us continue to bring stories like this to you.
Click to Donate