Support Northern Colorado Journalism
Show your support for North Forty News by helping us produce more content. It's a kind and simple gesture that will help us continue to bring more content to you.
Click to Donate
by Tim Van Schmidt
Here are capsule reviews of recent area events:
Samantha Fish: Deep blues, hard-as-nails rock, even touches of metal, Samantha Fish's set at the Aggie Theatre on January 22 had it all. Sure, there were a few slow moments, but only so that Fish could rev things up again. She's a dynamite vocalist and a take-no-prisoners guitar slinger — a very potent combination.
One-man blues band Eric Johanson opened the show with some deep blues of his own and was rewarded with a warm reception from the crowd. Johanson also shared the stage with Fish, playing Neil Young's classic "Don't Let It Bring You Down", complete with tandem guitar fireworks.
Fish kicked 2023 off to a rollicking start with a top-notch nightclub experience — on a cold Sunday night no less.
Sam Bush: After the electric punch of Fish's set at the Aggie, the Sam Bush show at the Lincoln Center on January 29 was 180 degrees in the opposite direction; featuring a light, airy, and fleet acoustic music.
Bush was not alone on stage, joined by two other acoustic legends — Edgar Meyer on bass and Mike Marshall on mandolin and guitar, plus George Meyer on violin. The music, perhaps based on bluegrass, went much further.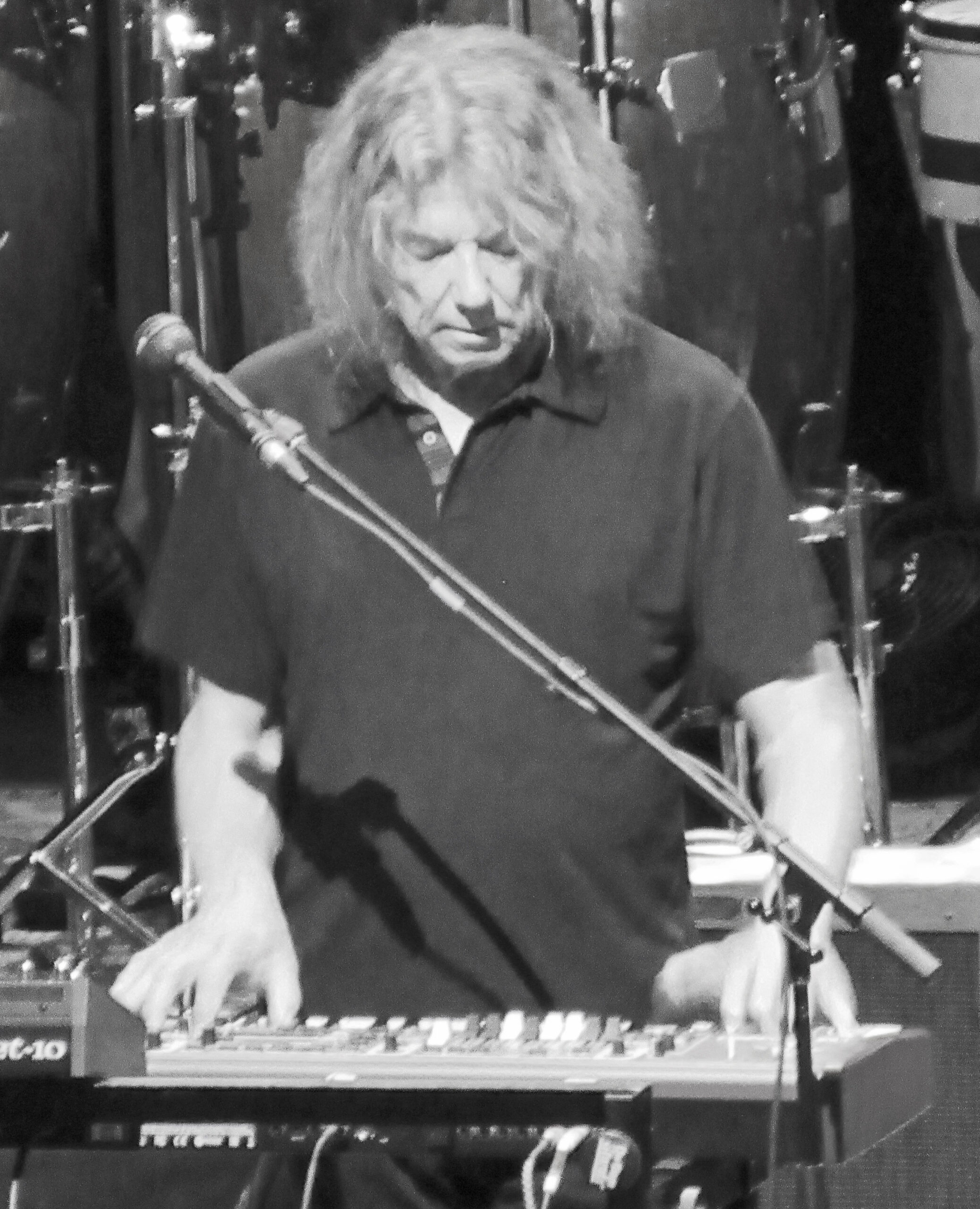 I was thinking "Americana chamber music". Bush called it "the marriage between classical and bluegrass". Many of the tunes came from the 1999 album "Short Trip Home", many written by Meyer, the record also featuring Bush and Marshall with violinist Joshua Bell.
At the Lincoln Center, the group let loose on some more traditional bluegrass material, but the rich "Short Trip Home" material made it worth going out on another below-zero, snowy night.
Jerry Harrison: The Boulder Theater show by Jerry Harrison and Adrian Belew on February 17 was a Talking Heads love fest injected with some big-time energy by Cool Cool Cool, who opened the show with their own funky set, but then backed up the duo.
The concert opened with "Psycho Killer," and the set included a number of Heads standards, including "Take Me to the River" and "Life During Wartime," certainly a highlight.
Harrison, a member of Talking Heads and busy producer, took the spotlight for his solo hit "Rev It Up." Belew, an amazingly innovative guitarist who worked with Frank Zappa, David Bowie, King Crimson, and the Heads, also soloed. But the bulk of the material was from the classic Heads album "Remain in Light".
The mood in Boulder was buoyant, testifying to how much the definitely mature crowd missed the music — and the chance to rock.
New Jawn: Innovative Grammy-winning bassist Christian McBride and his group New Jawn celebrated the release of their latest album, "Prime" — and the start of a new tour — in Fort Collins at the Lincoln Center on February 24.
The music was all jazz — but not your big show band jazz or pop-flavored smooth jazz. No, this was a busy, abstract, 21st Century exploratory jazz, breathtaking in its pace and awe-inspiring in its intensity.
Maybe because New Jawn is a smaller unit — a quartet — the group successfully transformed the Lincoln Center into a hip jazz club for the night, delivering a set that mostly just blazed.
Most of the tunes at the Lincoln Center came from the new record, and each member contributed original material. This helped make New Jawn not so much a well-oiled music machine but a collective of four well-oiled music machines, all working together.
Check out "Time Capsules by Tim Van Schmidt" on YouTube.