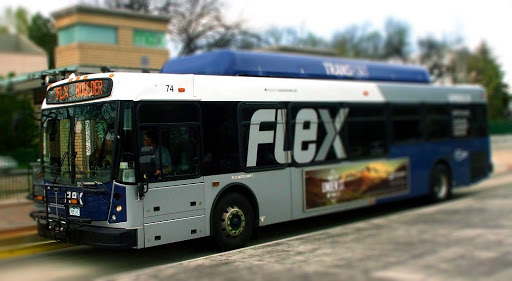 Support Northern Colorado Journalism
Show your support for North Forty News by helping us produce more content. It's a kind and simple gesture that will help us continue to bring more content to you.
Click to Donate
Members of the Fort Collins community are invited to weigh in on the potential for Transfort, the transit agency owned by the City of Fort Collins, to permanently change to a fare-free transit system.
In March 2020, Transfort eliminated fare collection as part of the agency's response to COVID-19. Although COVID restrictions have been lifted and Transfort has resumed regular operations, Transfort has not resumed fare collection, opting instead to explore whether fare-free operations are possibly permanent.
Transfort has contracted with Fehr and Peers, a consulting firm, to assist with analyzing the feasibility of permanently eliminating fares. This round of public engagement is a step in that process.
One of the factors being considered for removing fares is that only 2.9 percent of Transfort revenue comes from fares, and the cost of collecting fares alone is about $330,000 per year. When the cost of collecting fares is removed from total revenue, fares only make up about 1 percent of Transfort's operating costs. Other sources of Transfort support include local, state, federal, and partnership funding.
Community members can provide feedback by taking Transfort's survey at www.fcgov.com/transfortsurvey. The survey contains a section of fare-related questions and other transit-related questions, including what factors community members consider when making decisions to ride (or not ride) Transfort.
The survey will be open until February 15, 2023.
Questions and feedback may be submitted to Transfort Customer Support by calling 970-221-6620 or emailing transfortinfo@fcgov.com.
For more information about Transfort, visit www.ridetransfort.com