Support Northern Colorado Journalism
Show your support for North Forty News by helping us produce more content. It's a kind and simple gesture that will help us continue to bring more content to you.
Click to Donate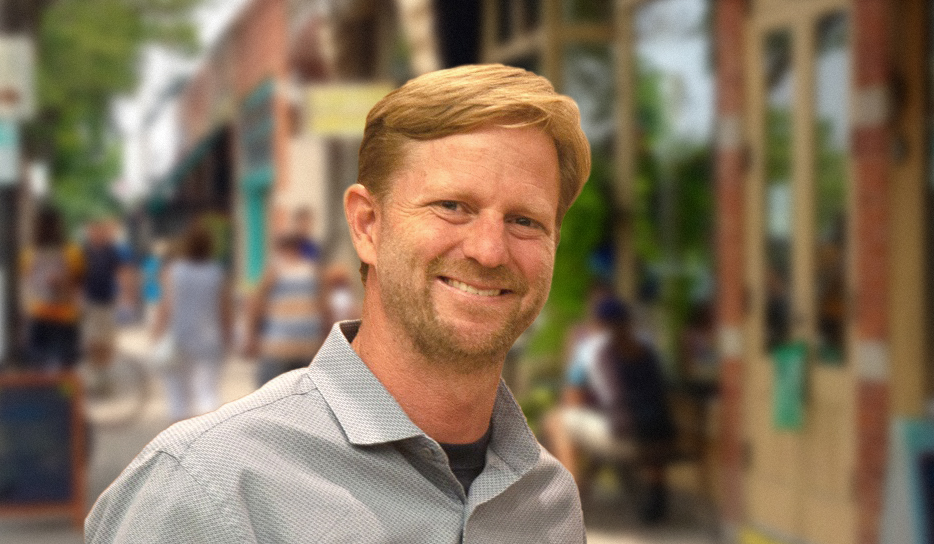 A few weeks ago (in our January 9 edition), I wrote about how I would focus on three options regarding the future of North Forty News.
Reach our goal of 1,000 new subscribers right away

Get private funding

Sell North Forty News
Last week I sat down with several people to work on these options. One of them was a long-time supporter and author for North Forty News, Tim Van Schmidt. On a volunteer basis, Tim has dedicated an enormous amount of time to write weekly columns for North Forty News. Unbelievably, we have never met in person in all the years I have worked with Tim. So, last week we made it happen.
Thank you, Tim, for the Margaritas and lunch at one of my local favorites, the Rio!
As Tim and I were talking about how North Forty News and New SCENE might move forward, he mentioned something that stuck with me. Tim said the Publisher's letters recently seemed more harmful than positive. He talked about how I should be more of a leader to help us get through this. I couldn't agree more.
It is easy to get caught up in a difficult place when it comes to the daily tasks of managing and running North Forty News. And it's easy to gravitate toward a space where things aren't as optimistic as I'd like them to be. It's difficult for me sometimes to get out of that space. And it takes friends like Tim to point me in a new direction.
"Be a leader." That stuck because I have thought to myself many times before; my leadership could be more assertive. My leadership skills have been weakened recently by my inability to focus on being the strong leader this organization needs.
I have written before that I like to approach things with a "glass is half full" approach. Things can always be worse! And the bottom line is that North Forty News has more readers, and it's more vital than ever! So, my goal to bring 1,000 new subscribers at the end of the year was a stretch. And we didn't make it. But guess what? We increased our subscriber count. So, with the half-full approach, we gained!
Be a leader. The Glass is Half Full.
When I think about selling North Forty News, it happens when I'm tired (physically or financially). Frankly, usually, that's toward the end of the week because our deadlines persist. For me, it takes hours and hours of work to get your newspaper and online content ready for the week ahead. Every week, I often work into the night on Thursday and finish up by early Friday afternoon. In the midst of that, I'm trying to do other things like money management for the business, payroll, and administrative duties — and take care of my children.
The bottom line: North Forty News needs more resources to take some things off my plate. If I had more resources, North Forty News could bring in some help to take the load off my shoulders. Then, I would be more energized! I could be more of a leader. I could focus on a fuller glass!
So, my goals published in the January 9 edition need to be revised. I'm going to look at those goals differently. Like this:
"Reach our goal of 1,000 new subscribers right away" becomes "Reach a goal of 1,000 new subscribers."

"Get private funding" becomes "Improve our company funding model."

"Sell North Forty News" becomes "Get the community involved in North Forty News Operations."
Many of our readers have told me that they appreciate these Publisher's letters because they represent the face behind North Forty News. I'm honest about what is happening (personally and professionally), and it comes out in my words.
If I don't write the Publisher's letters the way I do, the accurate and honest representation of what is going on behind the scenes will be lost. So, I don't regret it. But, thanks to Tim, I will try some more positive approaches.
So, how can our supporters help? Subscribe, advertise, or get involved!
Our first weekly "Builder" call went well. And this will continue. Join the call to suggest how to build a more robust, sustainable North Forty News. With your feedback, suggestions, and experience, ideas will come. 
A stronger North Forty News will happen!
———-
Go to northfortynews.com/build to sign up to be on our "builder list." There is no cost, spam, or obligation.
You can talk to me live, with the following information, every Wednesday at 10 am or email us: build@northfortynews.com.
Meeting ID, meet.google.com/gnv-izur-jrn
Phone Number, 413-398-2311‬, PIN: ‪498 988 677#‬
Support our efforts with a contribution for coverage in our communities at:
https://northfortynews.com/donate-now
For our subscribers, driveway delivery of North Forty News is available within a reasonable distance to state highways and urban areas.
Current subscribers register at:
https://northfortynews.com/driveway-delivery/
New and returning subscribers register at:
https://northfortynews.com/subscribe
Inquire about any of our advertising at: ads@northfortynews.com