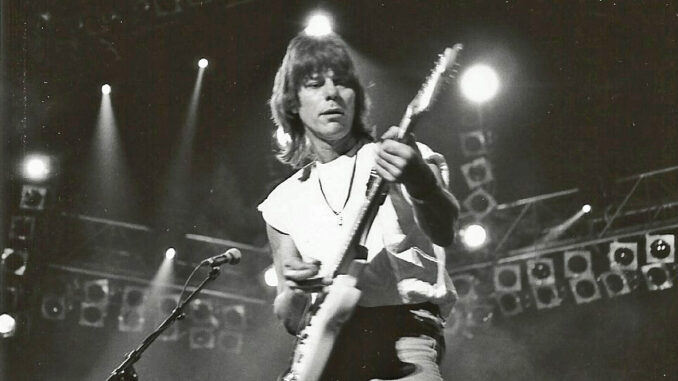 Support Northern Colorado Journalism
Show your support for North Forty News by helping us produce more content. It's a kind and simple gesture that will help us continue to bring more content to you.
Click to Donate
Tim Van Schmidt | New SCENE
Hearing of guitar great Jeff Beck's recent passing tuned up my memories of the six-string wonders I have seen throughout the years.
We can start with Beck. I only got to see him once — in 1989. Beck was touring with Stevie Ray Vaughan and they were alternating the headlining position. In Denver, Vaughan opened then Beck took the spotlight with super drummer Terry Bozzio. 
Beck's set was a journey of ever shifting guitar styles and tones — he did it all. At the end, Vaughan came out to jam with Beck, playing "Goin' Down" — they were both rough and ready.
Over the years, I've sought out a lot of the great rocker guitarists including Jimmy Page, Jerry Garcia, Frank Zappa, Joe Satriani, and many others.
A very memorable guitar event I went to in 1973, called "Guitar Explosion", was an afternoon offering at the Hollywood Bowl featuring a diversity of players including a young Robben Ford, old bluesman T Bone Walker, plus electric guitar phenomenon Roy Buchanan, who wowed me with a blistering version of "Hey Joe".
But I also learned about other guitar styles that day because the program also included an array of jazz players including Mary Osbourne with Jim Hall, Barney Kessel, Kenny Burrell, as well as Joe Pass with Herb Ellis. They challenged my rock and roll ears to listen to other stuff.
I also got to see the great bluesman BB King at the Hollywood Bowl that year. But the first time – in 1972 — was the best. King and his band opened the show, followed by Ray Charles and his orchestra. At the end of his set, Charles called King back on stage. Meanwhile, keyboardist Billy Preston was pulled out of the audience to join this once in a lifetime blues and soul super group.
My guitar favorites weren't just rockers. One of my favorite albums as a teenager was Leo Kottke's "Six and Twelve String Guitar" album. I was learning to play acoustic guitar and wanted to sound like him.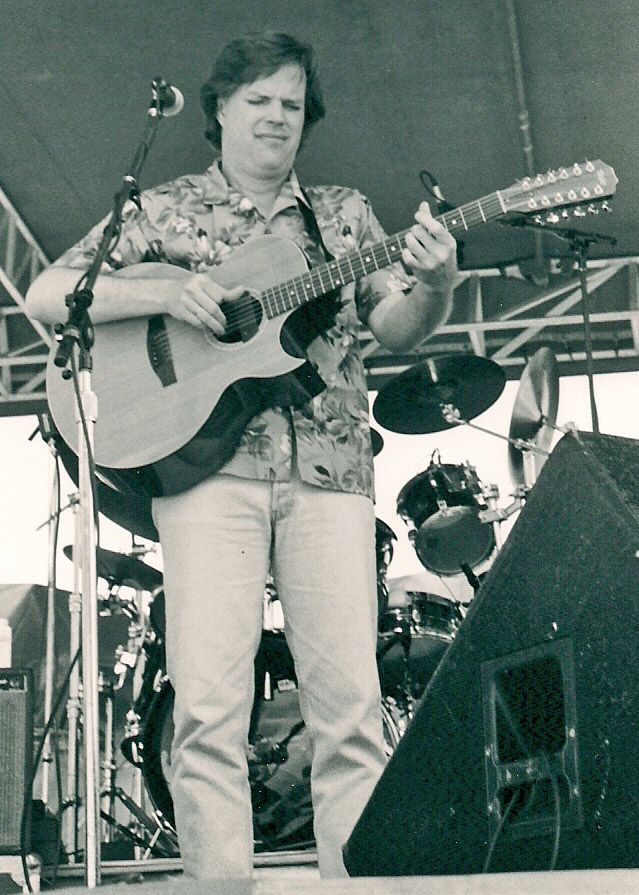 I got to see Kottke a number of times and even met him briefly at a show in Steamboat Springs. I was carrying my baby daughter and Kottke was very friendly.
Another great acoustic guitar player I saw was classical master Andres Segovia, famous for not using amplification. Fortunately, this concert hall in Arizona had been designed by Frank Lloyd Wright and I heard every note of the program up in the third balcony.
After the show, I went to the Howard Johnson's across the street — and who should be sitting there at a booth but Segovia and his guitar handler? He took no special note of me as he signed my program quietly. Meanwhile his dinner came — a plate of spaghetti and a can of Coors. 
I've saved my Eric Clapton story for last because it helps illustrate something about guitarists.
I've seen Clapton – perhaps the most revered guitarist of the rock era — a number of times, including a show at McNichol's Arena with Phil Collins playing drums. But the most memorable was in 2007. 
Clapton's band included two other great contemporary guitarists — Derek Trucks and Doyle Bramhall II. As they kept trading solos and licks throughout the night, I realized that what Clapton knew was that the more guitarists, the better. It's all good. That night ended with another voice being added to the mix as opener Robert Cray came out to join the band for "Crossroads".
Check out "Time Capsules by Tim Van Schmidt" on YouTube.